Union Minister Tomar to open international 'Nutrition' workshop
Monday - May 14, 2018 2:14 am ,
Category : BHOPAL
---
Brainstorm session by experts on 'Nutrition-sensitive agriculture and nutrition awareness'
Bhopal:
Union Minister for Rural Development, Panchayati Raj and Mines Narendra Singh Tomar will inaugurate a three-day international workshop with the objective of connecting agriculture to nutrition and promoting nutrition literacy from May 14-16 at Hotel Amer Green, Hoshangabad Road, Bhopal at 10.30 am. State's Women and Child Development Minister Smt. Archana Chitnis will chair the programme. Noted environmentalist Dr. Vandana Shiva and UNICEF CFO Michael Juma will be present.
Basically the workshop will be organised on the principle of "Jo Khayen wo ugayen". Availability, Quality and Utility on the standard level of nutrition is a big challenge for the women and children of developing countries of the world including India. Subject experts and representatives from all over the country and the world will have a brainstorming session for three days in the international workshop.
Indian Council of Agricultural Research, Atari, Jabalpur will extend technical support to the workshop which is organized by the Women and Child Development Department on "Nutrition-sensitive agriculture and nutrition awareness". Deendayal Research Institute, Delhi is the knowledge partner of the event. State's Department of Agriculture and Farmer Welfare, UNICEF, Madhya Pradesh, International Fund for Agriculture Development will also extend support. The outcome of the discussion at the workshop will be presented before the NITI Aayog through the Chief Minister so that adequate nutrition is made available in the food sources to ensure permanent solution to the problem of nutrition in women and children of the country.
This international workshop will conclude the workshops being organised since 2016-17 for brainstorming and awareness on this subject. Special sessions will be organised in this workshop on innovations in the direction of food security and nutrition-sensitive agriculture, capacity development of village level institutions, subjects connected with rural trade and commerce, nutrition literacy, determining and managing work plan for reforms in nutrition level of children and women.
Exhibition and stalls will also be put up on various subjects during the workshop. Agriculture scientists, nutrition experts, economists, researchers on food items and other experts will take part in the workshop. Easily acceptable practices useful for people in daily routine to develop a lifestyle while cooking keeping the nutrition value intact and including spices and herbs in daily food intake will also be displayed at the workshop.-
Window To News
RELATED NEWS
January 20th, 2019
January 20th, 2019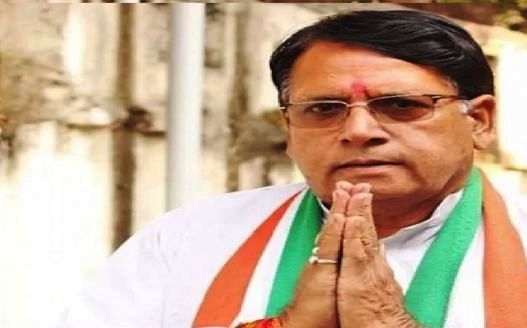 January 20th, 2019