CM Chouhan congratulates Class 10, 12 students in advance at "Dil Se"
---
Do not be disappointed over less marks or failure: CM Chouhan
Be aware of those who try to destroy harmony
Bhopal:
Discussing the results of Class 10th and Class 12th State Board examination, Chief Minister Shivraj Singh Chouhan congratulated and extended best wishes to the students acquiring good marks. Along with this he told students not to worry about failure and not be disappointed. He told to prepare and move ahead. The Chief Minister was addressing the people of the state through the "Dil Se" programme.
Chouhan said that only attaining a degree or passing with good marks did not ensure guarantee of success. Citing examples of Mahatma Gandhi, Former President Late Dr. A.P.J. Abdul Kalam, Boxer Smt. Mary Kom, Cricketer Sachin Tendukar and First President of America George Washington he said that despite obtaining less marks in examination, they did great work.
Be aware of those who destroy harmony
Chief Minister Chouhan said that some people are trying to destroy peace, harmony and equanimity in the state. They try to spread several rumours. There is need to be aware of such people. People of the state should move forward unitedly.
Come forward to save rivers with self-motivation
Saluting all mothers on the occasion of Mother's Day for their sacrifices and penance, Chouhan called upon the youths to always respect their parents. He said that on May 15, Narmada Sewa Yatra will complete one year. He called upon people to come forward with self-motivation to save rivers. Talking about Narmada Sewa Yatra and Narmada Sewa Mission he said that sewage treatment plants are being built to protect Narmada water from pollution. Liquor shops are being closed. He said that saplings were planted by more than 35 lakh people.
Only death penalty for rapists
On the heart-rending incident of Indore, Chouhan said that the punishment for rapists is only death penalty. He lauded the police administration for completing legal proceedings and for getting the guilty punished with death penalty in just 23 days. He thanked the Prime Minister Narendra Modi to enact the law of death penalty to rapists.
Powerful India has emerged under Shri Modi's leadership
On completion of four years of Narendra Modi as Prime Minister of the country, Chief Minister Chouhan said that Modi has initiated remarkable public welfare schemes. He has made cleanliness a public movement. Chouhan said that a powerful India has emerged under the leadership of Modi. Fortunately, India has got such a dedicated leader like Modi.
Biggest Social Security Scheme for labourers
Discussing about the benefits of the scheme initiated for the welfare of the labourers of the unorganized sector, Chouhan said that this is the biggest social security scheme of the country. In next four years no poor will remain without land. They will all have permanent houses. Government will bear the expenses of the education of their children. They will be provided electricity on flat rate.
Farmers will not have to bear loss
On the revolutionary steps taken for farmer welfare, Chouhan said that farmers will not be made to face any difficulties. They will not have to bear any loss in wheat, garlic, onion, gram lentil and mustard crops. The campaign to distribute forest rights pattas to vanvasis will begin on May 21. Remembering Anil Madhav Dave for his dedication towards Narmada Sewa, Chouhan said that he was the true son of Narmada.-
Window To News
RELATED NEWS
January 20th, 2019
January 20th, 2019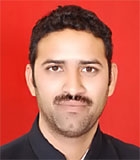 January 20th, 2019