Efforts being made to promote rural art and culture: CM Chouhan
Monday - May 14, 2018 2:22 am ,
Category : BHOPAL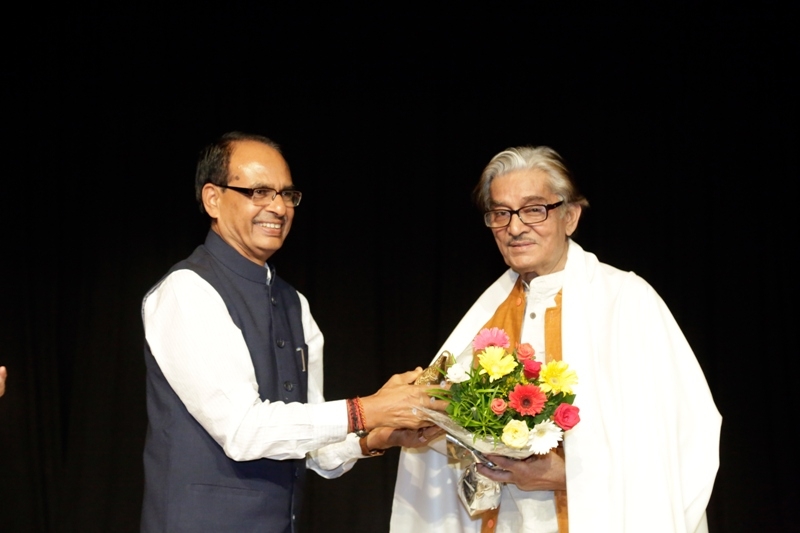 ---
CM Chouhan honours Stage Artist Sinha
Bhopal:
Chief Minister Shivraj Singh Chouhan said that efforts are being made to promote rural art and culture in the state. Government is extending support to make essential equipments and material available for artistes committed towards art and culture at the village level. Rs 57 crore has been arranged for this work. Chouhan was addressing art-lovers before staging of Stage Artist Daya Prakash Sinha's play "Rakt Abhishek" at Bharat Bhawan today. Chouhan honoured Sinha with shawl-shriphal and bouquet.
Chouhan said that citizens and thinkers who give a new direction to the society build the society and the country. Government believes that along with the construction of bridges and culverts, efforts must also be made to give guidance under the leadership of the society's thinkers. With this in mind, the government has organized events like Narmada Seva Yatra and Ekatm Yatra. He said that Sinha is a nationalist and creative thinker.
While introducing the play, Daya Prakash Sinha told that the work done in public interest is not violence. The work done in personal interest is violence. Efforts have been made to transform this into drama. He told that Raktabhishek and Samrat Ashok are his works, which have been composed in the form of historical plays in the present context. He appreciated Chief Minister's Chouhan's organizational capacity, efficiency and patience.
A large number of art lovers including Amirchand of Sanskar Bharati Delhi and Principal Secretary Culture Manoj Shrivastava were present in the programme.-
Window To News
RELATED NEWS
January 20th, 2019
January 20th, 2019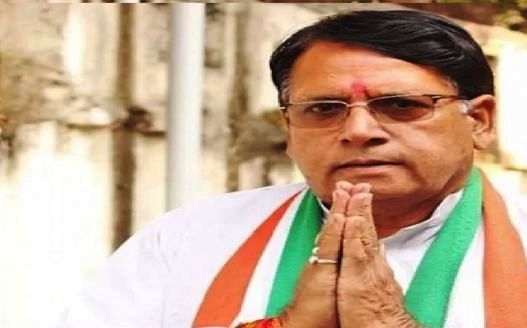 January 20th, 2019