Eyes on the governor of Karnataka.
Wednesday - May 16, 2018 4:10 pm ,
Category : WTN SPECIAL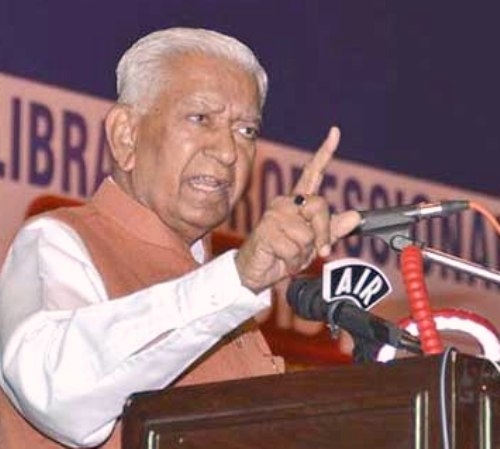 ---
Critical situation in Karnataka.
MAY 16(WTN) - Everyone is gazing to the politics of the Karnataka. The people of Karnataka in their mandate removed the Congress from the power but they did not give complete majority to any party so that any party could form its government. After the election, the BJP has emerged as the single largest party with 104 seats. Congress got 78 and JDS coalition 38 seats. In such a situation, no any single party has 112 seats for the majority.

The hung assembly situation has been created in Karnataka, and now everyone is gazing toward the governor of Karnataka Vajubhai Vala. Now the decision is to be taken by the governor Vajubhai Vaja whether he will call the single largest party BJP to form the government or the Congress and JDS coalition, which claim that they have 112 seats for the majority.

In the hung assembly situation in Karnataka, there is possibility of horse trading is means the purchasing of the legislators can also be done. JDS leader H.D.Kumaraswamy has also alleged that the BJP has offered JDS legislators 100-100 crores to give them (BJP) support. On the other hand, B.S.Yeddyurappa, elected leader of the BJP Legislature Party, says that he should be given an opportunity by the governor to form the government because he can prove the majority in the assembly.

Whatever is the decision is to be taken by the governor of Karnataka, but it is not clear in the Indian constitution that if the status of the hung assembly is made then what should governor do? Whether he should invite the single largest party to form government, or the coalition which have majority.

In the situation of a hung assembly, the Indian constitution clears in its direction that the decision would be depended on the governor's self conscience. But there has been a dispute over the decision of the governor several times during hung assembly. Now we have to see what Vajubhai Vala decide.