Indian rupee is in trouble!
Thursday - May 17, 2018 1:10 pm ,
Category : WTN SPECIAL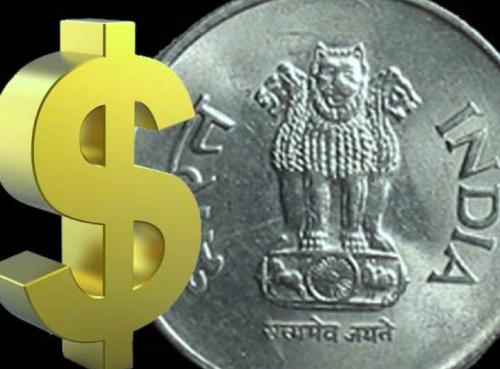 ---
Will Indian rupee cross barrier of 70 compared to US dollar?
MAY 17(WTN) - Indian rupee is passing through its weakest level compared to the US dollar. If not paid attention during the time, then the rupee can cross 70 against the dollar. On Tuesday, the rupee dropped by 56 paise and closed at 68.07 against the US dollar, this was the lowest label the Indian rupee in last 16 months against the US dollar. This is the second biggest fall of the year 2018. The rupee gained a little bit yesterday and raised by 27 paise has improved rupee to 67.80 rupees per dollar.

According to the information, the strengthening of dollar against other foreign currencies attempted to limit the rupee. It is noteworthy that in the last five to six months, the currency of Indian, Indonesia and the Philippines is in the weakest position in Asia. This year, on January 24, 2017, the rupee closed at 68.15 a dollar, which was the second major fall of the year.

Compared to the dollar, the rupee's weakeness has a lot of adverse effects. Due to the weakness of rupee, many goods become expensive. The Indian has to pay higher price for goods being imported from abroad, because international trade runs in the US dollar. Indians will get the biggest difference with crude oil. If the rupee weakened, then India would have to pay a higher price to buy crude oil, which is natural that the prices of petrol and diesel will increase in the country.

During the time, the Government of India and the Reserve Bank of India will have to take any measures to control the falling conditions of the rupee. If the rupee will go beyond 70 compared to US dollar, then petrol and diesel will be expensive, and if both petrol and diesel will be expensive, the BJP will have to face a lot of trouble in the assembly elections in the Rajasthan, Madhya Pradesh and Chhattisgarh and the next year's Lok Sabha elections.