Soon pipe line gas will be available in Bhopal.
Saturday - May 19, 2018 12:23 pm ,
Category : BHOPAL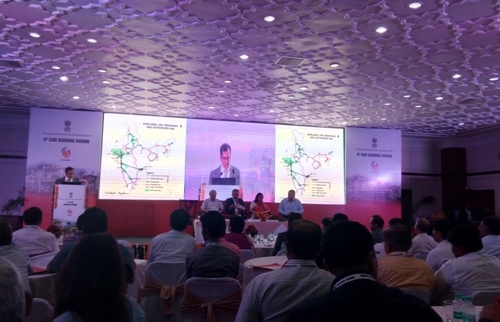 ---
9th CGD bidding round, a step toward clean environment.
MAY 19(WTN) - In Bhopal on Frdiday, Petroleum and Natural Gas Regulatory Board (PNGRB) organized a fourth road show on 9th City Gas Distribution (CGD) bidding round. In the 9th CGD bidding round, PNGRB has offered 22 geographical areas (GAS) in which 174 districts are spread across 22 states and Union Territories. Which comprise 29 percent of India's population and 24 percent of its geographical area.The bid would be closed on July 10, 2018. In this process, some districts of Madhya Pradesh like Dewas, Dhar, Gwalior, Indore and Rajgarh have been included; in this project gas will be supplied from the pipeline for households and commercial use.

Principal Secretary, Food Supply and Consumer Protection, Madhya Pradesh, Neelam Shami Rao welcomed the steps taken by Ministry of Petroleum and Natural Gas and PNGRB for the development of strong CGD network infrastructure in the state. Rao said there will be all support from the state government, and a single window assures to clear all the NOC. While addressing the program, Joint Secretary in the Ministry of Petroleum and Natural Gas, Ashish Chatterjee said that Madhya Pradesh has huge potential for development in this region and employment will also be available.

PNGRB member S. Rath said that '9th cgd bidding period' is a positive step towards moving the capital city of Bhopal towards Madhya Pradesh's environment friendly sources. During the road show, representatives of Gail, the current investor in CGD shared their experience in this field.

In his address, PNGRB member Satpal Garg revealed the main features of the 9th CGD bidding round. SS Chahar, Member of PNGRB concluded Road show with vote of thanks. He thanked all the participants for taking their valuable time to become part of the road show.
RELATED NEWS
January 17th, 2019
January 17th, 2019
January 17th, 2019