Prosperity of poor and hardworking people is state government's goal: CM Chouhan
---
CM Chouhan approves Rs 172 crore development works for Raisen district
Sambal Yojana benefits to be distributed in development blocks on June 13
Tendu Patta collectors and Unorganised Labourers confererence held in Raisen
Bhopal:
Chief Minister Shivraj Singh Chouhan has said that the state government aims at making poor and hardworking people of the state prosperous. No stone will be left unturned in fulfilling this aim. He said that the state government has initiated the Mukhya Mantri Jan Kalyan (Sambal) Yojana for the development of the poor and hardworking people. Under this scheme eligible and registered beneficiaries will be given the benefits of various schemes of the state government. Chouhan was addressing the tendu patta collectors and unorganized labourers conference in Raisen today.
CM Chouhan said that under the scheme, programmes will be organized at development block headquarters on coming June 13 and benefits will be distributed to the registered labourers. He said that no poor person will sleep hungry in the state. Every poor person will be given residential pattas and made owners of pucca houses. Free treatment will be given to every poor family. Fees for the entire education of children hailing from poor families will be borne by the state government.
Engineering College to be opened in Raisen
Chouhan announced during the conference that a fully-equipped engineering college will be opened at Raisen district headquarters. With this, outstanding students from the district will not have to go elsewhere for education in engineering. He said that the state government has implemented significant schemes to strengthen education system.
Chouhan laid the foundation of development and construction works worth Rs 172 crores in Raisen district. Apart from this, he distributed Rs 53 lakh 60 thousand to 821 beneficiaries of Mukhya Mantri Arthik Kalyan Yojana. Chouhan distributed benefits to eligible beneficiaries of other schemes.
Forest Minister Dr. Gaurishankar Shejwar, Public Works Minister Rampal Singh, Minister of State (Independent Charge) for Culture and Tourism Surendra Patwa, Minister of State for Food Processing Suryaprakash Meena, MLA Ramkishen Patel, Chairman of Laghu Vanopaj Sangh Mahesh Kori, other public representatives and a huge number of farmers, labourers and villagers were present at the conference.-
Window To News
RELATED NEWS
January 20th, 2019
January 20th, 2019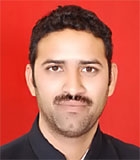 January 20th, 2019