Farmers need not bring produce to procurement centre to get tokens
Detailed instructions issued for purchase of gram, lentils and mustard
Bhopal:
Gram, lentil and mustard will be procured on support price in Rabi marketing year 2018-19 in the state till June 9, 2018. For this, the Department of Farmer Welfare and Agricultural Development has issued detailed instructions to the District Collectors. It has been made clear in the instructions that the farmers need not come with their produce to get a token. Token will be issued for purchase of 40 quintals from a farmer. In case of inevitable circumstances, if more than 40 quintals will be required to be purchased, separate provision will be made in the DSO login, whose token number will be different.
It has been stated in the directives that separate officers should be nominated through collectors in centers with more procurement. In Krishi Upaj mandis of the state with less procurement there the committee manager will be nominated as the nodal officer. The nodal officer will be given login password in the e-procurement software which will be sent on the mobile number.
It has been mentioned in the instructions issued to the Collectors that the nodal officers will issue tokens from the mandis. In addition, before giving the token to the farmers, the authenticity of the farmer's identity card and aadhar card will be confirmed. The tokens can be issued on June 6 from 12 noon to midnight of June 7. If any farmer is deprived of token in this arrangement, then tokens will be issued from June 8 midnight to 5 pm of June 9 with the permission of the concerned Collector. General purchase will be closed at the procurement centres from 5 pm on June 7. After this the purchase can be again done from 12 midnight of June 9 through tokens. After these dates, permission will be granted by Director Food and civil Supplies on the recommendation of the Collector.
Related guidelines have been sent to all procurement centre and mandis. It has been told to ensure in the instructions to pay special attention to the facilities of farmers during the procurement process.-
Window To News
RELATED NEWS
January 20th, 2019
January 20th, 2019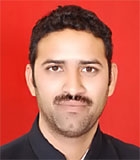 January 20th, 2019