'Best Summer Ever' Concluded At LNCT World School
Monday - June 4, 2018 10:34 am ,
Category : BHOPAL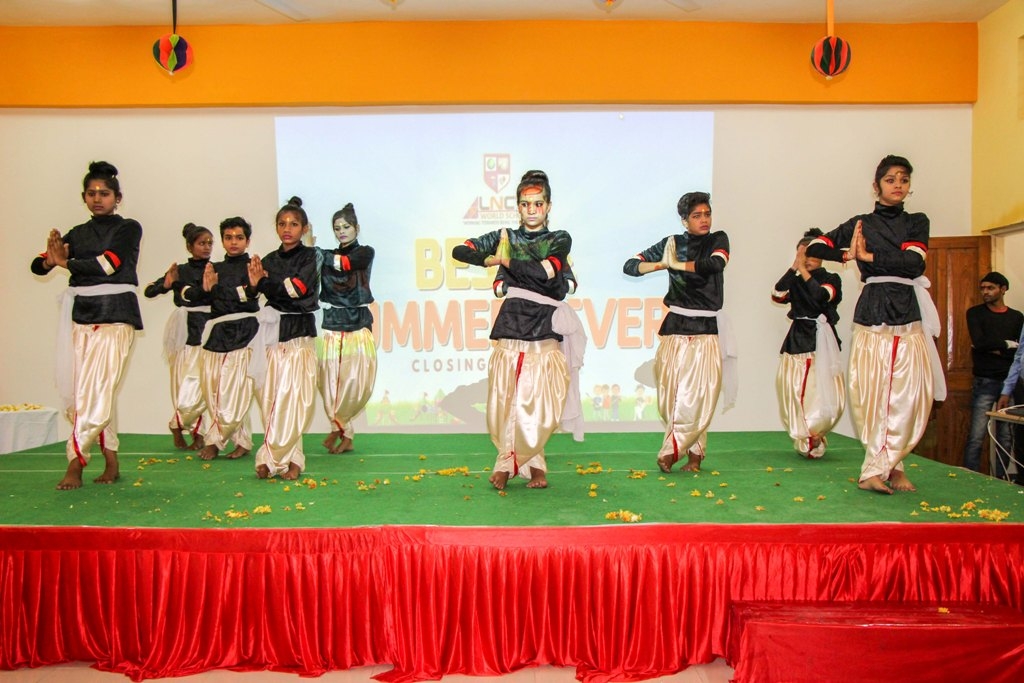 ---
Bhopal, June 3, 2018: A month long summer camp of LNCT World School witnessed a fantastic conclusion today. The event quoted as 'Best Summer Ever' left everyone with a lot to remember and celebrate. Cute, dashing and enthusiastic performances by students, punched a historic plate at the event. Chief Guest of the event LNCT's Chairperson Jai Narayan Chouksey inaugurated the closing ceremony and later on felicitated the students, who achieved the winning positions in several competitions held during the last month. He elaborated the concept behind summer camps, and said that such events gave a proper schedule to holidays with a clear aim of inclusive learning through various fun activities.




Dance event stole the highlights of the closing ceremony, where children presented a classic fusion of contemporary, Freestyle and Lyrical Hip-Hop dance forms with Bollywood magic. Children especially performed on 90's songs and eventually left the audience feeling nostalgic. Another attraction was the experience sharing session with the participants of English speaking. In addition, Martial Arts, Painting and Writing competitons also scored a lot of appreciations. Besides, skating performance by the children amused the audiences.




At the end, the director of LNCT World School, Poojashree Chouksey gave vote of thanks to all the students and teachers. Addressing the valedictory session, she said that the children showed a keen interest and enthusiasm, while being exposed to various new skills. She also promised the children that the next year's summer camp would have some very interesting upgrades. - Window To News
RELATED NEWS
January 17th, 2019
January 17th, 2019
January 17th, 2019