Pucca houses to all Baiga families in two years : CM Chouhan
---
Computer training centres to be set up in Shahdol and Mandla for Baiga students
Bhopal:
Chief Minister Shivraj Singh Chouhan has said that pucca houses will be given to all Baida families in the coming two years in state. All Baiga families will have power supply by the end of this year. CM Chouhan was addressing villagers during a Jan-Samvad programme at Baiga Chak area of Bajag development block in Dindori district.
CM Chouhan in Dindori district Choupal
* CM Chouhan listened to people's woes in a choupal held at Sukhkhulal Baiga's house in Baiga dominated Dadartola village of Dindori district.
* Chouhan issued instructions to Divisional Commissioner Jabalpur and Collector Dindori for prompt redressal of the problems.
* Chouhan directed for immediate removal of gram panchayat secretary and rozgar sahayak for non-payment of wages to villagers for tree plantation work and fixing boundaries in Dadartola village.
* The Chief Minister issued directions to the Chief Health Officer to provide incentive amount immediately to Tiharo Bai following complaint of non-payment of incentive amount to her after delivery.
* He issued instructions to provide financial assistance and link disabled Nanbai with self-employment as she was finding it difficult to make both ends meet with disabled pension amount.
* CM Chouhan met Baiga women personally and clarified whether Rs 1,000 was being deposited in their bank accounts or not. He even asked them to show him their pass book and checked it.
*Chouhan issued directions to the Divisional Commissioner to take stern action against bankers who were posing obstructions in the implementation of government schemes.
* He issued instructions to the Collector and Chief Executive Officers of Janpad Panchayats to visit rural areas personally and ensure proper distribution of benefits to the beneficiaries.
* He had breakfast of Kodo and Koylari bhaji on the insistence of the Baiga women.
* Chouhan dedicated a Rs 70 lakh worth primary health centre at Chada village in Dindori district.
CM Chouhan said that a Baiga cultural centre will be established at a cost of Rs 7 crores at Baiga Chak to keep the culture, customs and traditions of the Baiga community alive. He said that the Baiga tribe is a Special Backward Tribe. Special training centres will be established in Shahdol and Mandla to provide computer education to the students of this class. Free financial assistance will be made available to Baiga families who have fields but no irrigation resources for diesel pumps and for digging wells.
The Chief Minister said that Rs 1000 is being deposited every month in the accounts of women belonging to the Baiga community to put an end to malnutrition. He said that Drinking water augmentation scheme will be started in Chanda and other places through which pure drinking water will be made to tribal families of the area.
Giving information about the Mukhya Mantri Jan-Kalyan (Sambal) Yojana at the Jan-Samvad programme, Chouhan said that under this scheme those families which do not have land of their own, will be given pattas. Free education was given to students of the Baiga community from Class I to Medical and Engineering education. It is a matter of joy that today students of the extremely-backward Baiga community of Madhya Pradesh are now acquiring higher education after being successful in IIT. He said that the fees of all Baiga students will be borne by the Madhya Pradesh government. The poor will be provided with free medical facility under Sambal Yojana and an amount of Rs 4 thousand during pregnancy and Rs 12 thousand after delivery will be provided to Baiga women. Poor families will be provided electricity at the rate Rs 200 per month to rid them of electricity bills. Poor persons will be given free medical treatment. MP Faggan Singh Kulaste, District Panchayat President Smt. Jyoti Prakash Dhurve, Nagar Palika President Pankaj Tekam and a large number of Baiga community members and villagers were present on the occasion.
CM performs Adim Nritya with Baiga dance troupes
CM Chouhan was accorded a warm welcome by Baiga dance troupes who presented the colourful Gudum dance and the traditional Raila and Baiga dance at Chada village of Baiga Chak area in Dindori district. Impressed by the Baiga dance, Chouhan himself performed with the Baiga group of dancers and encouraged them. He also announced an honorarium of Rs 25 thousand each to the three Baiga troupes.
CM Chouhan inspected the houses constructed under Pradhan Mantri Awas Yojana at Tatar village of Chada gram panchayat in Dindori and lauded them. He also spoke to the relatives of Sukhkhulal Fadali. Fadali's relatives told the Chief Minister that they had been greatly facilitated after getting a house under the Awas Yojana.-
Window To News
RELATED NEWS
January 20th, 2019
January 20th, 2019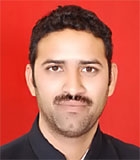 January 20th, 2019