Eyes on Pranab Mukherjee's visit in RSS program
Thursday - June 7, 2018 9:55 am ,
Category : WTN SPECIAL
---
Exchange of ideas strengthens the democracy

JUNE 07(WTN) - Today is very special day for Indian politics. Traditional veteran Congress leader and former President Pranab Mukherjee will participate in a program of RSS this evening. All eyes are looked at Nagpur that what Pranab Mukherjee will say in the RSS program. But on Pranab Mukherjee's visit in RSS head quarter, there is a continuing round of discussions in political corridors.

There is a great difference between the ideologies of both Pranab Mukherjee and the RSS. The RSS talks about Hindutva, Hindu nation, 'Akhand Bharat' and cultural nationalism. While Pranab Mukherjee believes in the congressional tradition and Nehru-Indira ideologies. So, when Pranab Mukherjee admitted the invitation to become the chief guest in a program of RSS, there were whispers in the political corridor.

Rashtriya Swayamsevak Sangh's third year education class closing ceremony is held in the Resham bagh ground of Nagpur. Not only the former President Pranab Mukherjee will be the chief guest, he will also join the RSS's passing-out program and will keep his views. The questions are rising whether Pranab Mukherjee will keep his views on nationalism? If kept, will it be the nationalism of the RSS or the Nehru, whose (Nehru) politics have been followed by Pranab Mukherjee himself? Will his views match the ideas of RSS nationalism? Can he keep his objections even on the theory of RSS Hindu Nation?

It is not that RSS chief Mohan Bhagwat and Pranab Mukherjee will meet each other for the first time. Pranab Mukherjee as President has met RSS chief Mohan Bhagwat in Rashtrapati Bhavan several times. Even after leaving the post, Pranab Mukherjee invited Bhagwat to dinner. It can be said for the success of RSS that a big political figure who has been raising questions about the RSS ideology throughout life is the main guest in RSS program today.

The big question is why the RSS called for a political figure, whose ideology does not match the RSS. It is not that RSS has invited a person for the first time in its program, whose views are different from their ideology. Earlier, Republican Party of India leader Dadasaheb Ramkrishna Suryabhan Gavai and left-wing leader Krishna Iyer have joined the RSS program. In this case, the objection of the Congress leaders does not seem justified.

Exchange of ideas strengthens the democracy. Many Congress leaders have opposed Pranab Mukherjee's visit to the RSS program. But senior politician Pranab Mukherjee, with some thought decided to go to the RSS program. It is necessary to observe what Pranab Mukherjee says in the RSS program. Will he keep his views accepting RSS's nationalist ideology or will he put his views to aware the RSS with Congress ideology of nationalism? So wait and watch.
RELATED NEWS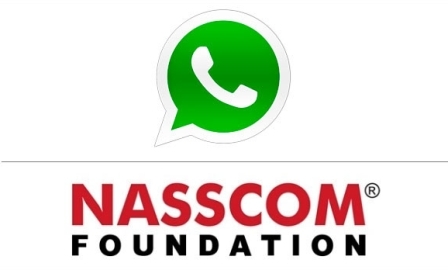 March 19th, 2019
March 19th, 2019
March 19th, 2019