Women to be part of Sambal Yojana monitoring committee: CM Chouhan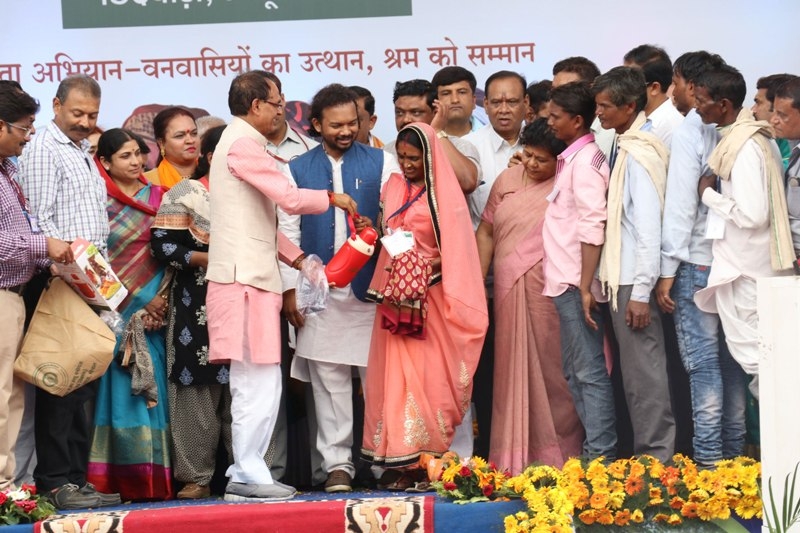 ---
College to be opened in Singodi and ITI in Amarwada of Chhindwada district
CM okays construction works of Rs 87 crore in Chhindwada district
Bonus amount of Rs 6 crore 74 lakh to 32 thousand tendu patta collectors
Bhopal:
Chief Minister Shivraj Singh Chouhan said that the Mukhya Mantri Jan-Kalyan (Sambal) Yojana implemented for the welfare of the labourers of unorganized sector will be constantly monitored at the panchayat and ward-level. The objective of monitoring will be to ensure benefits to maximum beneficiaries. He said that the monitoring committee will have five members and participation of women in the committee will be ensured. Chouhan was addressing the tendu patta collectors and unorganized labourers' conference at Amarwada Nagar of Chhindwada district today.
CM Chouhan announced opening of a government college in Singodi and ITI at Amarwada on the occasion. He said that classes of MSc course will be started once the number of students is adequate in government colleges. Congratulating students for their success in NEET examination, Chouhan clicked photographs with them. He distributed benefits of various schemes to the beneficiaries on the occasion.
Chouhan performed bhoomi-pujan and dedicated 21 construction works worth about Rs 87 crores in Chhindwada district at the conference. He distributed bonus amount of Rs 6 crore 74 lakh online to nearly 32 thousand families of tendu patta collectors. The Chief Minister made the tendu patta collectors at the conference wear charan padukas and presented them with water bottles. He distributed sarees to the women collectors.
Chouhan gave information of various schemes for the poor, labourers and farm welfare at the conference. He said that apart from labourers, people from the poor section apart from other classes and farmers with ownership of land up to 2.5 acre will be given benefits of Sambal Yojana. He said that the Yojana will join these classes with the society's mainstream.
Among those present at the conference were Vice-Chairman of National Scheduled Case/Tribe Commission Smt. Anusuiya Uike, District Panchayat President Smt. Kanta Thakur, Mayor Smt. Kanta Sadarang, Chairman of Bhariya Development Authority Smt. Urmila Bharti, MLA Sarvashri Choudhury Chandrabhan Singh, Pandit Ramesh Dubey, Nanabhau Mohod and Nathan Shah Kavreti, Vice-Chairman of Mahakaushal Development Authority Santosh Jain, other public representatives, large number of tendu patta collectors, unorganized sector labourers, farmers and villagers.-
Window To News
RELATED NEWS
January 20th, 2019
January 20th, 2019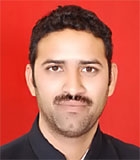 January 20th, 2019