Arjun Tendulkar gets his first break, named in India's U 19 squad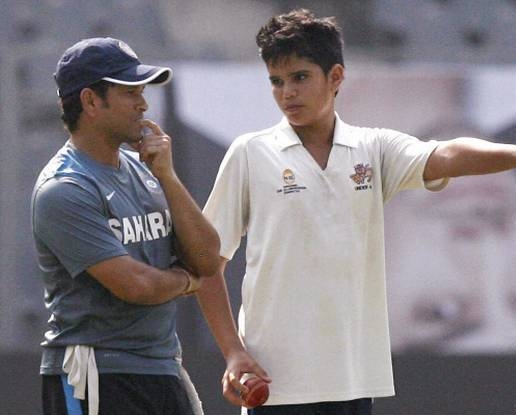 ---
June 8 (WTN)- Sachin Tendulkar's son Arjun Tendulkar, 18, has been picked in India's under 19 squad for two four-day matches in Sri Lanka in coming month.

Arjun is a left-arm seamer. , He had bowled at India's senior team in the nets during the home series against New Zealand last year. Arjun hit headlines this year by hitting a 27-ball 48 before taking four wickets with the ball in a T20 match for Cricket Club of India against Hong Kong Cricket Club.

Social Media had mixed response. While some welcomed the decision, others thought that its undue favour to Sachin Tendulkar.
After Bollywood, Nepotism spreads its wings in sports too #Arjuntendulkar

— Nandita Ghoshal (@nandita_ghoshal) June 7, 2018
#ArjunTendulkar is an average bowler. He runs, and delivers the ball with a weird action. Thanks to his father's recommendations, he is now part of the U-19 squad- and hundreds of more talented bowlers get ignored.

Remember, there was someone called Rohan Gavaskar.

— Ganeshan Iyer (@ganeshan_iyer) June 7, 2018
Seriously why so much negativity around his selection ? If he doesn't deserve to be there , he will get dropped just like other players ( son of) famous cricketers.#ArjunTendulkar pic.twitter.com/9fP2SKGPtV

— Prashant Pareek (@prashan23S) June 7, 2018
Waiting for Rahul Dravid asking the captain to declare the innings when #ArjunTendulkar is batting at 194*

— Gabbbar (@GabbbarSingh) June 8, 2018
-
Window To News
RELATED NEWS
January 19th, 2019
January 19th, 2019
January 18th, 2019