Be careful when use facebook, your 'private post' might be 'public post'!
Friday - June 8, 2018 11:37 am ,
Category : WTN SPECIAL
---
Do not share your 'confidential information' in facebook!

JUNE 08(WTN) - You must also use facebook. But be careful when using facebook, because once again, facebook is stuck in the case of user data privacy. According to the information, about 1.4 million users who shared their 'private post' for any group or friends became 'public share'. Not only that there is allegation that users have not been given any information that their 'private post' has become a 'public post'.

That is, facebook shared its users 'private post' as 'public post' without giving information to facebook users. Facebook on Thursday itself. The company said that due to a bug (technological disturbance), this mistake has happened due to security. But there is a big question that why technical security has not been kept and if this happens for any reason, then why did not the users inform that their 'private post' has become a 'public post'.

Let's tell you how it all happened after all. In fact, users are given the 'audience selector' tool in facebook. With this tool, the user decides that his post to be shared with friends, in a group or with certain people. But due to a bug, whatever posts posted by some facebook users, from 18 May to 27 May, these posts became 'public post' without the user's permission. According to facebook, audience settings changed without user information.

Facebook's chief privacy officer Erin Egan said, "We have fixed this bug. From today (Thursday) we are giving this information to all the users whose facebook posts have been affected by this bug. We are also giving them the option to review all the posts during this time. We apologize to the users for this mistake."

It seems 2018 is a 'problem year' for facebook. This is the first time after the Cambridge analytics data scam and New York Times disclosures that facebook itself has followed its own mistake and has given information about the bugs to users. facebook is engaged in achieving the 'lost credibility' of its platform between its users.

The New York Times released a report in the beginning of this week, according to which facebook shared the user's private data with 60 phone making companies such as Samsung, Huawei, Apple. Not only this, the data of friends of the users was also shared with the phone making companies. In its recent statement facebook acknowledged that it had shared data with China's phone-making companies. Facebook compromised about the data sharing with these companies in year 2010. Many of these agreements are going on till now.

We advise you to be careful if you use facebook and do not share your 'confidential information' privately. Because facebook itself has acknowledged that they have shared the user's 'private data' with the phone makers. In such a situation, if you share your 'private data', then it is possible that your private data may go to the phone-making companies, which can also be misused.
RELATED NEWS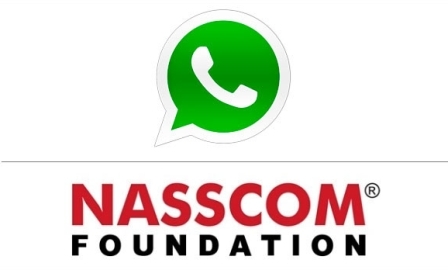 March 19th, 2019
March 19th, 2019
March 19th, 2019