Pranab Mukherjee's Nagpur visit is 'setback' for Rahul Gandhi!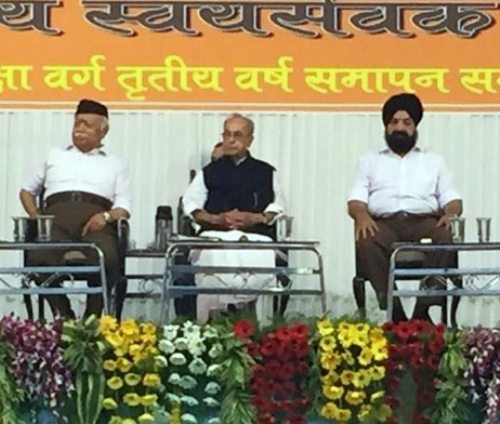 ---
How will Rahul Gandhi reply on Pranab Mukherjee's Nagpur visist

JUNE 08(WTN) - After attending the RSS program in Nagpur by former president Pranab Mukherjee's, various types of analysis is in discussion. Everyone is doing 'dissection' of this matter. Whereas BJP and RSS are happy on one side that Pranab Mukherjee came in his program, not only did he listen carefully to the words of the RSS but also kept his point. But between all this Pranab Mukherjee's visiting the RSS program is a 'shock' for the political effort of congress president Rahul Gandhi.

As you know, congress president Rahul Gandhi has been targeting the RSS for a long time. Rahul Gandhi is engaged in efforts to create a background across the country against RSS. Many congress leaders had requested Pranab Mukherjee for not to join RSS's program. But Pranab daa did not accept their request and he participated in the RSS program and also gave 'edification' to the RSS.

Pranab Mukherjee is now a former president and he is not related to any party. But it is true that he had been the leader of the Congress ideology. In such a scenario, his involvement in the RSS program is 'concussion' on Rahul Gandhi's efforts, due to which he is campaigning against the RSS. As you know, Congress president Rahul Gandhi had been trying to unify the anti prime minister Narendra Modi and anti-RSS forces on a platform. In such a situation, Pranab Mukherjee's attending the RSS program is setback for the other parties of the opposition. Now it's natural that Rahul Gandhi's being uncomfortable in front of them.

Actually Rahul Gandhi has been active and aggressive against the RSS since the BJP's victory in 2014. Congress president Rahul Gandhi speaks directly against the RSS in his election rallies and public meetings for his 'vote bank'. Rahul Gandhi says that RSS 'divides' the nation, RSS is dalit 'obstructionist' and RSS does not believe in diversity of India.

Rahul Gandhi has been attacking on prime minister Narendra Modi even with the RSS. Rahul Gandhi constantly insists that prime minister Narendra Modi has come from the RSS and he is trying to impose his ideology in the country. Rahul Gandhi says that the RSS and Modi do not respect the diversity of the country.

As the Congress president Rahul Gandhi had adopted a strict approach towards the Rashtriya Swayamsevak Sangh, but Pranab Mukherjee's attending the RSS program and call the RSS founder Hedgewar as son of 'bharat mata', puts question on Rahul Gandhi's anti-RSS campaign. Rahul Gandhi will have to respond to it later.

While attending the RSS program by Pranab Mukherjee, the RSS and the BJP have got the opportunity to say that Pranab Mukherjee himself has come in RSS program to listen their ideology. The RSS has already given examples of Gandhi, Nehru and Indira Gandhi when they praised the RSS. It has been recorded in the pages of history that in such a way that Pranab Mukherjee went to the RSS's program, there would be difficulty for Rahul Gandhi to convince his 'vote bank'.

RELATED NEWS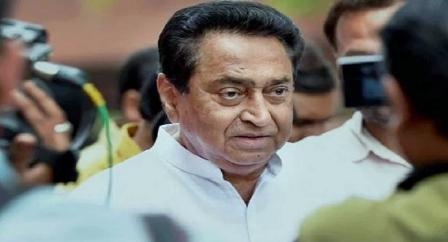 March 20th, 2019
March 20th, 2019
March 20th, 2019