Mumbai terror attack mastermind Hafiz Saeed's 200 supports to contest in Pakistan general election
Saturday - June 9, 2018 2:08 pm ,
Category : WTN SPECIAL
---
'Double face' of Pakistan

JUNE 09 (WTN) - All of you have heard the name of Hafiz Saeed. Yes, he is the same terrorist who is the master mind behind the Mumbai terrorist attack. Pakistan's general elections are going to be held in July. In this election, mastermind of the Mumbai terror attack, terrorist Hafiz Saeed is also participating indirectly. More than 200 candidates to contest election from his terrorist organization Jama'at-ud-Da'wah. However, Hafiz Saeed decided that he would not contest in this election.

Let you know that in the next month, there is election in Pakistan. In such a scenario, terrorists, related to Hafiz Saeed, participating in the national and provincial elections. Terrorist organization Jama'at-ud-Da'wah has launched a political party called the Milli Muslim League for this election, although it has not received the green signal from Pakistan election commission for registration. In this situation, this group has decided to contest their candidates under the banner of the Inactive Party Allah-O-Akbar Tehreek. This party is registered in Pakistan election commission.

According to the information, MML (Milli Muslim League ) president Saifullah Khalid and AAT (Allah-O-Akbar Tehreek ) chief Ehsan Bari have agreed to jointly nominate candidates on the AAT platform in the coming elections. According to the agreement for sharing of seats, MML's more than 200 educated candidates will contest in the election. They will contest in the election on AAT's election symbol chair.

In June 2014, the United States had declared the Jama'at-ud-Da'wah a foreign terrorist organization. There is a prize of 10 million dollars on Jama'at-ud-Da'wah's chief on his involvement in terrorist activities. But the biggest question is that Pakistan, which seeks millions of dollars from America, is cheating the US. Pakistan can handover Hafiz Saeed to US, but Pakistan, known as the failure country, now looking like a fraudulent country as well, because seeking help from the United States and not arresting America's wanted terrorists is a sign of 'fraudulent country'.

RELATED NEWS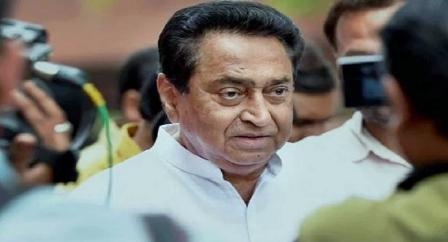 March 20th, 2019
March 20th, 2019
March 20th, 2019