If Mamaji has invited us, we will surely come: Smt. Jyoti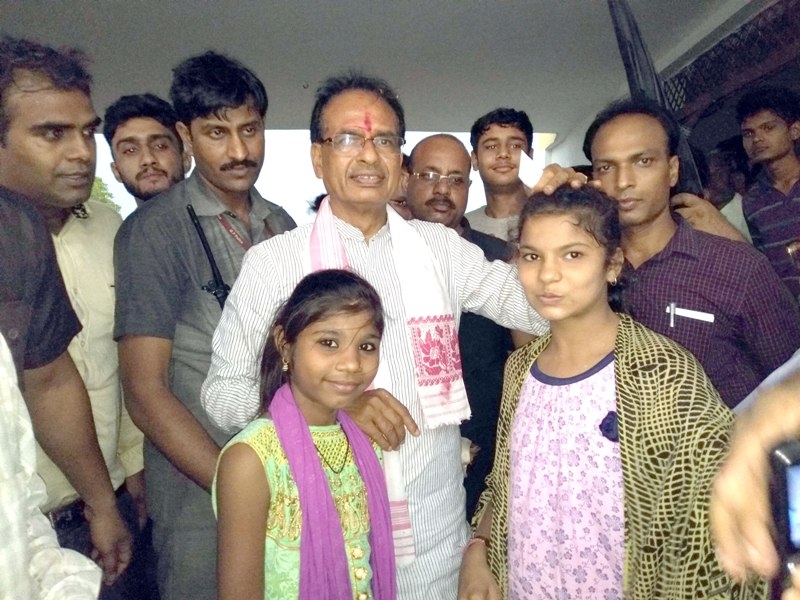 ---
Even today Chouhan meets us with the same simplicity and warmth
Bhopal:
Chief Minister Shivraj Singh Chouhan was supposed to take part in the dedication and foundation laying programme organized on June 8 at Akola village of Sehore district. Looking at the strong winds and rain, all the villagers were sure that the Chief Minister would not come and the programme would be cancelled. A huge number of women and children had come to attend the programme. Ten-year-old Jyoti standing at the community hall was sure that her Mamaji would surely come. 60-year-old Mangilal standing close to Jyoti also said that if Shivraj has said he will come, he will surely come.
Villagers in a huge number had assembled to hear the Chief Minister at the programme when all of a sudden strong winds started blowing and it started raining heavily. The whole marquee had been blown away, chairs and other material were lying scattered. Those sitting in the marquee rushed to the community hall for shelter from rain. Those who could not find a place in the hall found shelter in people's houses closeby.
Dissappointed villagers were about to return home when they saw vehicle lights flashing amidst the downpour and winds. Despite rough weather, the Chief Minister had made it to the programme. He alighted from his car and walked up to the hall to meet the public. Children were delighted and started shouting in unison, Mamaji aa gaye….. Mamaji aa gaye……! Finding the CM in their midst not just children even the villagers were visibly happy. The hall was in darkness following power cut after the strong winds and rain. Some people took out their mobiles and switched on their flashlights. Meanwhile the Chief Minister addressed the people without a stage and without a mic. He listened to the people's problems and took their applications.
The Chief Minister told the people that they must educate their children.
Government will pay the fees for higher education. He said that only education will bring change in their lives, so no child of the village should remain illiterate. Talking to the farmers, he said that today agriculture has become a profitable business. He told the people that on June 10, the incentive amount of Rs 265 per quintal will be deposited in the account of millions of farmers of the state under Mukhya Mantri Krishak Samriddhi Yojana. He told the people that the Mukhya Mantri Jan Kalyan (Sambal)Yojana which is to bring change in the lives of the poor is being implemented from June 13.
The villagers got overwhelmed by the Chief Minister's simplicity and affection. Mangilal, one of the participants in the programme said that it is 13 years since Shivraj became the Chief Minister, but there is no change in his nature. Even today, he meets people with the same intimacy and simplicity as before. When Chouhan was leaving after meeting the people, Jyoti and another girl took photos with the Chief Minister.-
Window To News
RELATED NEWS
January 20th, 2019
January 20th, 2019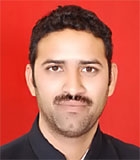 January 20th, 2019