RBI wants 'more power' to 'regulate' public sector banks
Wednesday - June 13, 2018 2:39 pm ,
Category : WTN SPECIAL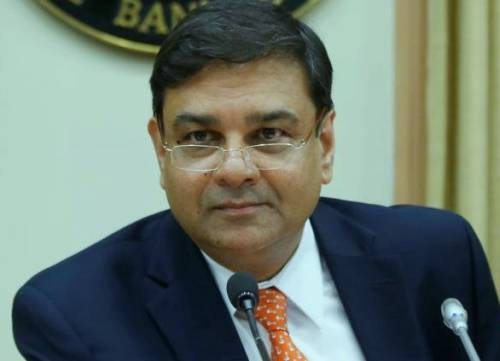 ---
Many suggestions from RBI governor Urjit Patel to parliamentary committee

JUNE 13 (WTN) - Governor of The Reserve Bank of India Urjit Patel answered a number of important questions in front of a committee of parliament and gave a lot of suggestions. Urjit Patel said that RBI needs more rights to regulate public sector banks with effective manner. Members of the parliamentary committee questioned Urjit Patel for raising the debt related to banks and fraud. According to sources, Patel said in front of the parliamentary committee that the RBI has written a letter to the government asking to ban the system of appointing a person named after the RBI in the board of directors so there should never be conflict of interest between regulatory and regulatory units.

It is said that questions, related to other issues like debt, bank fraud, cash problem, were asked to Urjit Ptel. The Governor of the Reserve Bank assured the members that steps are being taken to strengthen the banking system. Urjit Patel said that the Reserve Bank has insufficient control over public sector banks. According to sources, the governor demanded more powers form the government to control governmental banks. The Reserve Bank has mentioned 10 sectors where they have no control over public sector banks. This includes the power to remove the chairman, directors or chief executive officer (CEO) of public sector banks and banning the same directors of the bank's board of directors.

Let you know that there are a total of 21 public sector banks in the country including the State Bank of India. The fiscal deficit of the public sector banks in the financial year 2017-18 has been Rs.87,300 crore. Punjab National Bank suffered a loss of Rs.12,283 crore. In the public sector banks, only two banks, Indian Bank and Vijaya Bank, got profits in 2017-18. By the end of December, 2017, gross non-performing assets (NPAs) of the entire banking sector were 8.31 lakh crore rupees.