Problems for Imran Khan in 'love child' case before elections in Pakistan
Wednesday - June 13, 2018 4:17 pm ,
Category : WTN SPECIAL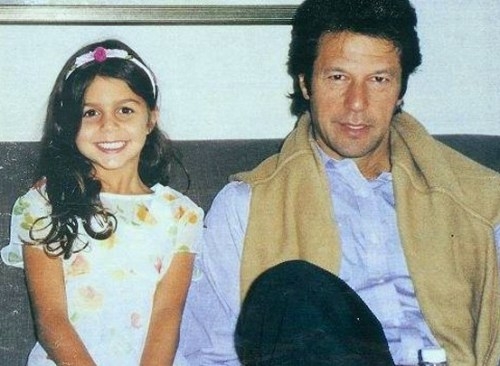 ---
Imran Khan to be opposed in 'love child' issue

JUNE 13 (WTN) - There is a growing problem for Imran Khan just ahead of the election in Pakistan. Earlier, the revelations of former wife Rehman Khan increased his problems, now former Judge Justice Iftikhar Mohammed Chaudhary has increased his troubles. Justice Chaudhary targeted Imran Khan on the issue of child without marriage (love child) and challenged his ability to be on any public office on this basis.

Justice Chaudhary claimed that Imran Khan, the chairperson of Pakistan Tehreek-e-Insaf (PTI), is the father of the 26 year old girl, Tyrian White. Tyrian's mother Sita White won a lawsuit against Imran Khan in the Los Angeles court in this regard in the year 1997. Sita White claimed that Imran Khan was Tyrian's father. Sita White died in the year 2004 due to a heart attack.

The court then said that Imran was the father of a four year old girl, who was born because of the love relationship between Imran Khan and Sita White. At that time Imran had refused to give his DNA sample to determine paternity. After the court's verdict, he said that he is ready to give his blood sample in Pakistan and that he will accept the decision of the court whatever it will be, because he is not the citizen of California or UK.

But now this issue has been raised again. Justice Chaudhary has said that his Pakistan Justice and Democratic Party will register an objection against Imran's nomination papers to contest in the election, in which he has only mentioned his sons as his child. Referring to the former legal decisions to declare politicians undeserving while giving false information, he said that if necessary, the issue against Imran will be taken to the Supreme Court. Here the Pakistan Tehreek-e-Insaf, which has rejected Rehman Khan's allegations earlier, has now termed Justice Chaudhary's accusations as "frustration".