CM Chouhan to inaugurate works worth Rs 700 crores in Datia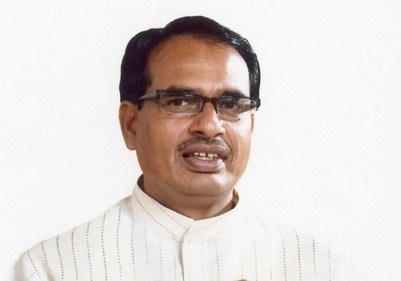 ---
Benefits to be distributed to beneficiaries of various schemes
Bhopal:
Chief Minister Shivraj Singh Chouhan will inaugurate various works worth about Rs 700 crores in Datia on June 15. In this, bhoomi-pujan of Pashu Chikitsa Mahavidyalaya building worth Rs 350 crore under Rani Lakshmibai Central Agriculture University, dedication of Datia Medical College building, Udgawan Group Water Supply Scheme, Mukhya Mantri Urban Drinking Water Scheme Sevdha, Power sub-station Sevdha, Goraghat Marg Sevdha, Datia-Unnao Marg and Unnao-Kamad Marg.
The Medical College building constructed at a cost of Rs 158 crore is due to the efforts of Public Relations, Water Resources and Parliamentary Affairs Minister Dr. Narottam Mishra. The schemes being dedicated by the Chief Minister Chouhan include roads worth Rs 51 crore, work of Mukhya Mantri Urban Drinking Water Scheme worth Rs 22 crore, Power sub station worth Rs 28 crore and Group Water Supply Scheme worth Rs 90 crores.
Datia top in several schemes
Datia district leads in the implementation of beneficiary based schemes. Datia has topped in payment of insurance amount to farmers not only in state but also in the country.
CM Chouhan will provide benefits to beneficiaries of various schemes on Friday. It may be noted Rs 32.44 crore will be distributed to 4 thousand 247 beneficiaries under Prime Minister's Housing Scheme, Rs 31.21 crore to 10 thousand 853 beneficiaries under Bhavantar Yojana and Rs 62.38 crore to 28 thousand 732 beneficiaries under Prime Minister's Crop Insurance Scheme by CM.
In Rabi Agriculture Procurement – 2018, Rs 300 crores was provided to Rs 41 thousand beneficiaries, Rs 125 crore to nearly 2 lakh beneficiaries under Relief Fund distribution, Rs 75 crore to 25 thousand beneficiaries under Krishak Samriddhi Yojana and Rs 67 crore was spent on providing gas connections to 41 thousand women under Ujjwala Yojana. Nearly 2475 thousand beneficiaries have been benefitted under Mukhya Mantri Krishi Rin Samadhan Yojana and 42 thousand beneficiaries under Saubhagya Yojana. Two lakh labourers have been registered in Sambal Yojana in Datia district. About 32 thousand homeless persons have been provided land rights certificate and made land owners. Datia has set an example for best implementation of public welfare programmes.-
Window To News