Parents should not only encourage kids to become engineers and doctors also give equally look into other disciplines like fine arts, poets, technician also even politician. - Prof. Sarit Kumar Chau
Monday - July 2, 2018 1:53 am ,
Category : BHOPAL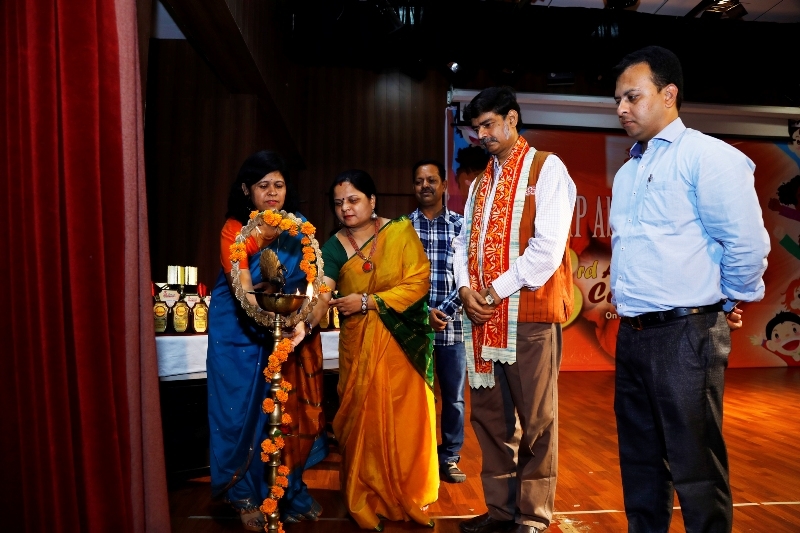 ---

Social media is worstly impacting on parenting, parents should give more time to kids development is need of the hour.- Dilip Singh, Joint Director, ITS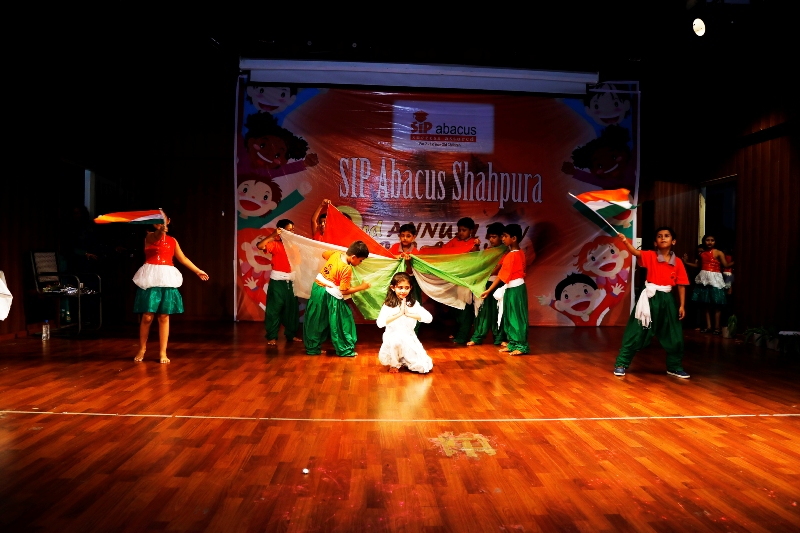 Bhopal: SIP Academy India's Bhopal Shahpura, Chunabhatti & Kolar centre celebrated their third Annual Day today on 1st July, 2018 with full fervour and enthusiasm. Prof. Sarit Kumar Chaudhuri (Director, Indira Gandhi Rashtriya Manav Sanghralay) and Shri Dilip Singh, Joint Director, ITS (Administration & Security) were the Chief Guest. The programme commenced with lighting of lamp by the Chief Guests followed by welcome song. Earlier guests were welcomed by presenting bouquet.
Later the children demonstrated their Abacus skills where they were given 20 or more three digits numbers to add & subtract which they calculated in seconds and presented the correct answers. The audience was amazed, when the children (age 6 to 12 years old) were able to recite the table of random two and three digit numbers given by them that too by calculating not memorizing. Also demonstrated skills to calculate BODMAS, square roots and cuberoots.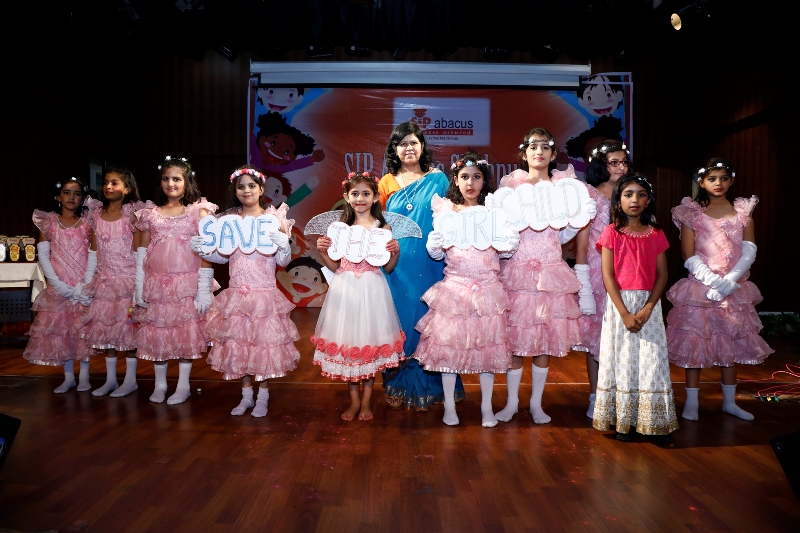 On this occasion, the chief guest Prof. Sarit Kumar Chaudhuri, Director and Shri Dilip Singh, Joint Director addressed the young pupils and their parents. He said "Children here are not only performing mathematical calculations at lightning speed also they are becoming more disciplined students. Abacus was born in Greece and came to India through China but it is worth mentioning that at the core of all is zero and decimal given by India". Talking about SIP Academy India, Prof. Chaudhuri said "students at SIP Shahpura are getting overall development training". State Head of SIP Academy India, Mr. Shehzad Khan said "More and more parents are enrolling their children at SIP after witnessing the development of other students of this academy. The misconception regarding Abacus that it only for mathematics and parents after just four months of classes realized the major improvement in their children's overall performance".


Later children presented cultural activities after welcome song and prayer dance like Group Action Dance of tiny tots – My family with the message "Importance of family" in this social media world & entertaining group dances like Bahubali, Khalibali by Boys and Medley by young girls, Comedy Skit with message of God does exists, Save Tree Act explaining the importance of Tree, Save the Girl Child with the message don't kill/hurt girl instead empower them to live freely etc. were performed by the young children. Cultural Eve ended with Patriotic Act with full of colours and patriotism. The students were awarded prizes by the chief guest of various contests organised by the academy. Along with this Grand Parents, Teachers, Mentors and Volunteers were also honoured from the stage. The programme was coordinated by SIP Shahpura Centre head, Mrs. Anuradha Seshadri and Centre head SIP Chunabhatti & Kolar - Shikha & Sunil Shukla.-Window To News
RELATED NEWS
February 19th, 2019
February 19th, 2019
February 19th, 2019