Sandakphu, Darjeeling – One of the offbeat places in India
Tuesday - July 3, 2018 3:39 pm ,
Category : TRAVEL
---
WTN - The term 'Sandakphu' means height of the poison plants. It is named so because of a poisonous wolfsbane plant which grows naturally near the peak. Sandakphu, one of the most dangerous offbeat places in India, is the highest peak in Darjeeling with a staggering altitude of 3,336 meters.

Sandakphu has always been known as the trekkers' paradise and located at north west of Darjeeling town at an altitude of 11,929ft (i.e. 3,636m). This is the highest point (or peak) of the Singalila mountain range.
Many tourists who find the 3 days trek too strenuous to bear, take a 4-wheel drive vehicle like a jeep or a Land Rover from Manebhanjan and go all the way up to Sandakphu along the steep gravel road. The motor road is full of loose stones and boulders, and takes about 5 hours to reach.

The distance from Manebhanjan to Sandakphu is about 32 kilometers. From Darjeeling, the distance to Sandakphu is 58kms (26km up to Manebhanjan)

As the first sunlight strikes, you will see the dazzling peaks of the Everest family in Nepal at the far west including the gorgeous Mt. Everest.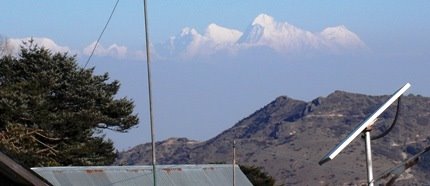 -Window To News
Source- Darjeeling Tourism
RELATED NEWS
April 18th, 2019
April 16th, 2019
April 15th, 2019