Before sleeping do 'these important' work for wealth
Wednesday - July 4, 2018 10:00 am ,
Category : Religion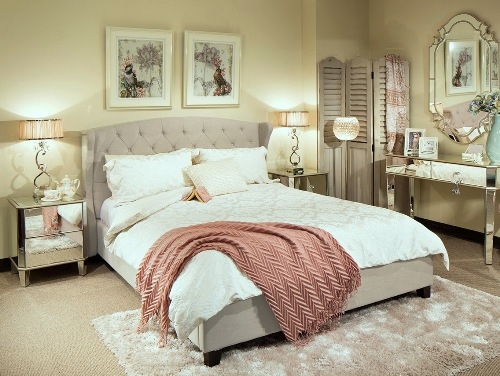 ---
'Ratri' is related to Kaamdev's wife 'Rati'

JULY 04 (WTN) - Sunrise and sunset both have great importance in Hinduism. From sunrise to sunset, the word 'DIVAS' has been called in the scriptures. After this the 'divas' is divided into 'PRAHAR'. One 'prahar' is about three hours. In this way, there are eight 'prahar' in the entire 24 hours by day and night. There are four 'prahar' in the morning and four 'prahar' in the night.

The first 'prahar' after sunrise is considered to be the worship of the Gods. The fifth and sixth 'prahar' is said to be 'RATRI'. 'Ratri' is related to Kaamdev's wife 'Rati'. It is said that the word 'Ratri' is made up of 'Rati'. It has been written in the scriptures that one should do some 'special kind of work' at 'ratri' so there would be abundance of amenities and wealth in life.

1.Before going to bed, always wash the feet and the bed should be clean.

2.The feet should be towards north side while sleeping.

3.Before sleeping, one must 'touch the feet' of parents.

4.Burning camphor in the bedroom gives positive energy.

5.According to the scriptures, burning the lamp (DEEPAK) in the south or south-eastern direction of the house during the 'ratri prahar' gives the way for the ancestors.

6.If you impose a lamp (DEEPAK) in the 'Devasthan', it will bring wealth and poverty will be removed.

RELATED NEWS
January 18th, 2019
January 17th, 2019
January 15th, 2019