Rajaji National Park-Not To Be Missed
Sunday - July 8, 2018 9:13 pm ,
Category : TRAVEL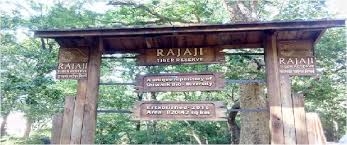 ---
When in Uttarakhand, one can never Rajaji National Park, one of the better known national parks of the world. But another national park of unparalleled beauty that lies close to the Himalayan foothills is Rajaji National Park. It spreads across three districts (Dehradun, Haridwar and Pauri Garhwal) of Uttarakhand covering an area of over 820 sq kms on both sides of the Ganges.

The national park, established in 1983, has been named after the last governor-general of independent India and the recipient of the first Bharat Ratna freedom fighter Chakrabarti Rajagopalachari. It is the 48th tiger reserve of India. Broadleaved deciduous forests, pine forests, riverine grasslands characterise most of the park area. khair, sal, Palash, Arjun, Semul, Amla and Bamboo trees are also found in abundance. Apart from the tiger, Rajaji NP is also known for its generous elephant population.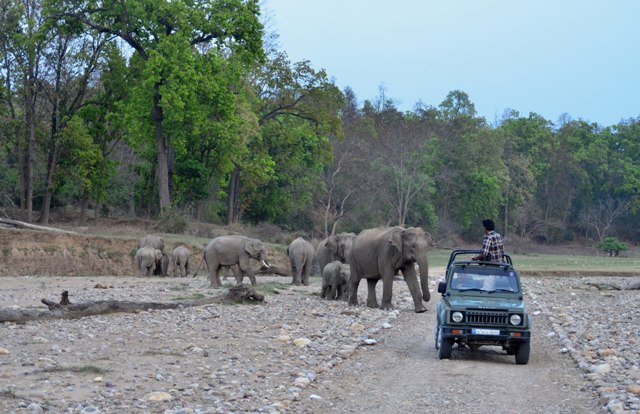 Leopards, jungle cats, civets, bears, wild boars, hyena, macaques, jackals, nilgai, various deer species and the mountain goat 'goral' are other notable residents of the forest. There are an estimated over 500 elephants, 12 tigers, 250 panthers and over 450 bird species to be sighted in the national park. Woodpeckers, pheasants, vultures, kingfishers, hornbills, fire-tailed sunbird are some of the famous inhabitants of the park. There are several fish varieties found in the rivulets that run through the park, apart from the beauty and diversity of the Ganges, though fishing is prohibited.

The park has several gates and can be accessed easily from Haridwar, Kotdwar and Dehradun, all of which have good train and bus network connecting other cities of the country. Entry passes are available at the gates and cost Rs150 per person for a three-hour trip. The personal vehicle would cost Rs250 per entry, though speeding inside is prohibited. A guide is mandatory to be hired for Rs300 per vehicle.

Safaris are operational in the park and a three-hour trip once in the morning and once in the evening is conducted every day in open jeeps which cost Rs1,500 per jeep. A basic rafting course with experts is also available on a 12-km stretch of the Ganga for Rs800 per person, which is a unique one-off experience a national park can provide in India. A bird watching session with experts can also be had for Rs300 per person. The park remains open from November 15 to June 15 while it is closed in the rainy months of the monsoon season, though the winter months can be bone chilling. There are several forest rest houses and umpteen hotels in and around the park and the cities located nearby.
RELATED NEWS
April 18th, 2019
April 16th, 2019
April 15th, 2019