Artichoke Timbales with Spinach Sauce
Thursday - July 12, 2018 11:12 am ,
Category : RECIPES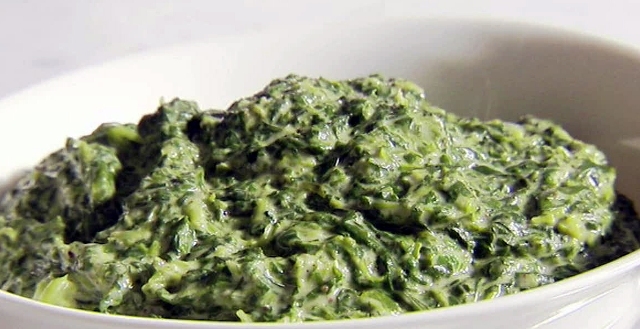 ---
Ingredient:
1 kg Jerusalem artichokes, peeled
Juice of 1 lemon
30 g butter
1 ½ tbsp oil
2 onion, finely chopped
1 garlic clove, crushed
1 cup fresh white breadcrumbs
1 egg
5 tbsp vegetable stock or milk
1 tbsp chopped fresh parsley
5 ml chopped sage
Salt and freshly ground black pepper

For the sauce
250 g fresh spinach, prepared
1 tbsp butter
2 shallots, finely chopped
180 ml vegetable stock
160 single cream
Salt and freshly ground black pepper

Method:
Preheat the oven to 180c/350f/gas4. Grease six 150 ml ramekin dishes, and then place a circle of non stick baking parchment in each base.

Place the artichokes in a pan with the lemon juice and water to cover. Simmer for about 10 minutes until tender. Drain and mash with the butter.

Heat the oil in a frying pan and fry the onion and garlic until soft. Puree in a food processor with the breadcrumbs, egg, stock or milk, parsley, sage and seasoning.

Add the artichokes and process briefly. Do not over- process.

Put the mixture in the prepared dishes and smooth the tops. Cover with non-stick baking parchment, place in a roasting pan half-filled with boiling water and bake for 35-40 minutes until firm.

To make the sauce, the spinach without water, in a large covered pan, for 2-3 minutes. Shake the pan occasionally. Strain and press out the excess liquid.

Melt the butter in a small pan and fry the shallots gently until slightly softened but not browned. Place in a food processor or blender with the spinach and blitz to make a smooth puree.

Pour back into the pan, add the cream and seasoning, and keep warm over a very low heat. Do not allow the mixture to boil.

Allow the timbales to stand for a few minutes after cooking and then turn out on to warmed serving plates. Spoon the warm sauce over them and serve.
RELATED NEWS
February 23rd, 2019
February 23rd, 2019
February 23rd, 2019