Roast Garlic with Croutons
Friday - July 13, 2018 11:18 am ,
Category : RECIPES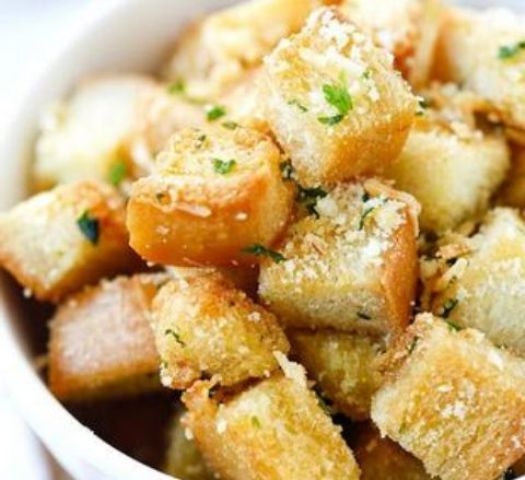 ---
Ingredient:
3 garlic bulbs
4 tbsp olive oil
4 tbsp water
A sprig of rosemary
A sprig of thyme
2 bay leaf
Sea salt and freshly ground black pepper

To serve
Slices of French bread
Olive or sunflower oil, for frying
180g young goats cheese or soft cream cheese
2 tbsp chopped fresh herbs, marjoram, parsley and chives

Method:
Preheat the oven to 375f gas 5. Place the garlic bulbs in a small ovenproof dish and pour over the oil and water. Add the rosemary, thyme and bay leaf and sprinkle with salt and pepper. Cover with foil and bake in the oven for 30 minutes.

Remove the foil, baste the garlic heads with the juices from the dish and bake for a further 20 minutes until they feel soft when pressed.

Heat a little oil in a frying pan and fry the French bread on both sides until golden.

Blend the cheese with the mixed herbs and place in a serving dish.

Cut each garlic bulb in half and open out slightly. Serve the garlic on small plates with the croutons and soft cheese. Each garlic clove should be squeezed out of its papery shell, spread over a crouton and eaten with the cheese.