Relief in Live-in relations in Madhya Pradesh, freedom from blackmailing case
Saturday - September 1, 2018 12:23 pm ,
Category : WTN SPECIAL
---
Physical relationship case of Live-in will not be filed under section 376 of IPC

SEP 01 (WTN) - Foreign culture is gradually appearing in India these days. To avoid breaking marriages and responsibilities, youth have started liking Live-in relations nowadays. Following metro cities, youth in Madhya Pradesh, form Indore and Bhopal have also started living in Live-in relations.

It is natural to have a physical relationship in Live-in relationship. But many times it has been seen that after the mutual consent, physical relations are formed in the case of rape in Live-in cases. In this connection, the provision of new section has been amended in the IPC in Madhya Pradesh now in Live-in relationship.

According to the information received from the media, in situation of the false promise of marriage and no marriage after physical relationship in Live-in, cases will not be registered in rape section. For this, new section 493 (a) has been included in the IPC. Now the related matters will be registered in this section.

For your information, let you know that in case of rape in false promise of marriage and living in Live-in, the police had yet filed an FIR in Section 376 of the IPC and it is a non-bail able section. For information, let you know that the case 376 goes to the hearing in sessions court.

But now this kind of crime will be treated as a bail able offense and the trial will also be in the JMFC Court instead of the sessions court. On the one side, where there is a provision of punishment for a maximum of ten years in rape case, but there is a maximum punishment for this is only three years if conviction is proved in this section, along with it will also be a penalty.

According to statistics, 5,310 cases of rape were registered in Madhya Pradesh in 2017. It has been observed that around 20 to 25 percent cases of misbehavior are of such cases, where there is an allegation of molestation and rape, whereas in such cases, majority of physical relationship are mutually agreed. .

Having a new section in the IPC will help in curbing such cases. It is believed that after joining the new section, it will help in stopping false cases of misbehavior. Also, those who live in Live-in relationship will also get the benefit. It has been observed that blackmailing incidents were also reported by filing false reports several times.This step of the government has to be appreciated. Because, many times it has been seen, that in sexual intercourse in Live-in relationship with mutual consent, there has been rape case registered. In such a case, now the case under the new section will get rid of false allegations of rape.

RELATED NEWS
April 20th, 2019
April 20th, 2019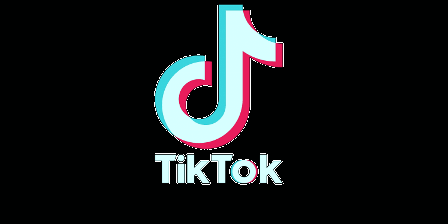 April 20th, 2019