'Danger' on Pakistan's existence due to China's 'expansionist' policy
Tuesday - September 4, 2018 1:04 pm ,
Category : WTN SPECIAL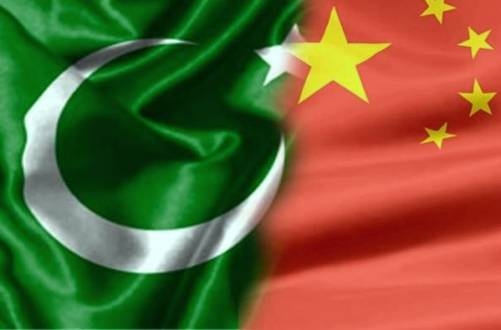 ---
Pakistan 'entrapped' in China's debt

SEP 04 (WTN) - China is 'notorious' in the whole world due to its expansionist policy. China wants to maintain its dominance throughout the world. In order to surround India, China has teamed up with countries like Pakistan, Nepal, Bangladesh, Myanmar, Sri Lanka and Maldives. But if we talk about Pakistan, so its existence is in danger due to the China-Pakistan economic corridor.

Pakistan, which is spreading terrorism, is now getting stuck in the trap of the China-Pakistan economic corridor. For your information, let you know that China is investing heavily in Pakistan under a policy, but Pakistan is not able to understand this policy. Because of this same policy of China, the difficulties have arisen before Pakistan. After the study, American Senators on this whole issue say that Pakistan is badly trapped in the debt trap of China.

For your information, let you know that the government of Pakistan has sought the relief package from IMF i.e. International Monetary Fund to get out of debt trap. The US lawmakers conclude that the current account deficit in Pakistan is growing rapidly, after which the current account deficit is rising, after that, the Pakistani economy will completely be eroded in the coming days.

According to information received from the media, in this connection, US Senators think that Pakistan is seeking help from the International Monetary Fund to bring down the debt of China. The US says China is expanding the ORPB (One Road One Belt) in almost 68 countries. Due to this policy of China, 23 countries have been badly hit by its debt policy.

According to a report, countries such as Pakistan, Djibouti, Maldives, Mongolia, Laos, Montenegro, Tajikistan and Kyrgyzstan will not be able to repay the debt of China due to lack of transparency and confidential conditions, and they will become victims of China's debt trap. In such a situation, these countries have started to raise voice against China.

According to the information, when the three countries did not repay China's debt, then China took their important places. On same similar lines, China is now going to create a colony of Chinese citizens on the strategic importance of Pakistan's Gwadar Port. Imran Khan, the new Prime Minister of Pakistan fearing China's debt, has now demanded transparency in the project. For your information, let you know that China has given a loan of 1.33 lakh crore to Pakistan. This is the 5th part of its total debt. Pakistan's financial condition is now that it is now taking loans to repay debt.

RELATED NEWS
April 23rd, 2019
April 23rd, 2019
April 23rd, 2019