Pakistan army's initiative to improve relations with India: New York Times
Thursday - September 6, 2018 5:30 pm ,
Category : WTN SPECIAL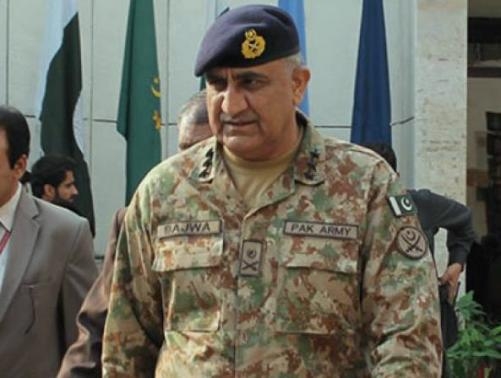 ---
Economically weaker Pakistan 'emphasis' improving business relationship with India

SEP 06 (WTN) - The economic condition of Pakistan, which is stuck in China's debt trap, is getting worse. Pakistan is isolated internationally responsible for supporting terrorism; so the Pakistan's economy is currently going through the 'worst' phase. In such a situation, Pakistan has been working to improve relations with neighboring countries, especially India. This is said by the US Newspaper, the New York Times.

According to a report published in the New York Times, some senior officials of the Pakistani army want to 'initiate' the peace talks with neighboring countries and for this they have sought 'help' from the US. It is said that Pakistan's General Kamar Javed Bajwa had tried to negotiate with India before elections in Pakistan. It is said that in the same context Pakistan was ready to talk about the Kashmir over the border dispute. But the talks between the two countries have been closed since the Uri terrorist attack in 2016.

It is being said that Pakistan's objective behind the dialogue with India is to bring the trade back on the trade with India. This will enable Pakistan to reach in Indian local markets and its economy will get 'oxygen'.

For your information, let you know that General Bajwa views the country's deteriorating economy as a 'danger' for security. It is being said that Pakistan is now moving forward with the same principle of General Bajwa that the country's deteriorating economy should be improved first. Pakistan's army believes that there can be 'internal rebellion' with bad economy.

For your information, let you know that Pakistan has got investment of 'trillion dollars' from China due to CPEC, but the investment is not enough for Pakistan, who is badly in debt. Due to the perishable economy, Pakistan is in the 'effort' to get $ 9 billion from the International Monetary Fund.

Here, the Pakistani General says that the only way to resolve the conflict between the two countries is 'negotiation'. International political analysts say that Pakistani General Bajwa and his Indian counterpart Bipin Rawat have worked 'together' in UN peacekeeping missions in Congo a decade ago. In this case, there is a 'hope' that Bajwa will take initiative' to negotiate while taking advantage of these 'relations'.

As you know, the talks between India and Pakistan are 'closed' since the 'Pakistani terrorist' attack in Uri. India had conducted a 'surgical strike' against Pakistan after this terror attack. Due to surgical strike, the Pakistan government had to be 'very embarrassed' among its own people. After the Uri attack, India had 'cleared' that terror and dialogue could not go together.

According to information received from the media, between India and Pakistan, the level of 'Tier-2' talks is going on again. But it is being done in a 'confidential manner'. In the meanwhile, the New York Times said that the Pakistani army had made 'initiative' of talks and peace towards India.

Next year there is Lok Sabha elections in India, Prime Minister Narendra Modi will not want to do any such thing which will send a message among the common people that his government is 'softening' with Pakistan. Because BJP's 'vote bank' has been 'anti-Pakistan', so the BJP will not want to take any risk of its vote bank.

'Behind the scenes' If the Indian government is talking to Pakistan, then we can't say it, but modi would not want to take the 'risk' of the dialogue out of the screen as Prime Minister, because in the meantime if there would be any terrorist attack then it is natural that Modi government's would not have any answer.

RELATED NEWS
April 23rd, 2019
April 23rd, 2019
April 23rd, 2019