Keoladeo National Park of Rajasthan, Best place for bird lovers
Saturday - September 8, 2018 4:04 pm ,
Category : TRAVEL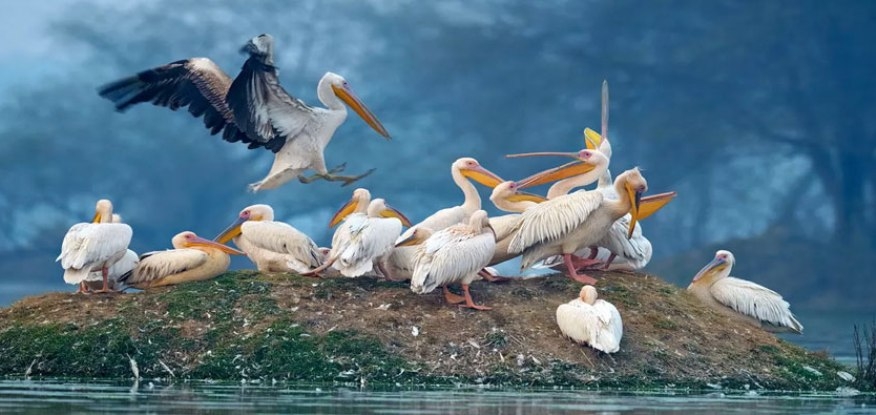 ---
UNESCO heritage site where nearly 364 species of including migratory birds make this place amazing

Located in Rajasthan's Bharatpur district Keoladeo National Park/Bird Century is very beautiful and full of diversity. It is also known as Keoladeo Bird Century. Keoladeo bird century is a UNESCO World Heritage Sites. This former duck-hunting reserve of the Maharajas is one of the major wintering areas for large numbers of aquatic birds from Afghanistan, Turkmenistan, China and Siberia. Some 364 species of birds, including the rare Siberian crane, have been recorded in the park.To see the colorful birds and learn about them, the tourists are busy stretching for the whole year.




Beginning of the winter season, migratory birds reaches here. Little ducks, wild ducks, goggles, showwales, pints ducks, common ducks, red dwarf ducks are the special attractions here. Keoladeo is India's largest bird sanctuary. It was incorporated in the National Park in 1982 and the World Heritage Site by UNESCO in 1985.


History

Due to natural shield, there was frequent flood during the rain, hence the ruler of Bharatpur, Maharaja Surajmal built the Ajan dam here under his rule, which was built on the confluence of two rivers Gandibhi and Banganga. Prior to the declaration of protected forest area in 1850, the area of ​​Keoladeo used to be the private hunting ground of Bharatpur kings, where he and his royal guests used to hunt chickens. During the British rule many viceroys and administrators had destroyed ducks and chickens in thousands of people here.

Other Places to visit
Deeg Mahal


There is a very old castle in Bharatpur. Whose name is the Deeg Mahal, also built by King Surajmal. This palace built with very high walls and towers. Here the arches, greenhouses and fountains besides the reservoir are attracting tourists. Lohgarh Fort is also one of the best places to visit in Bharatpur district. History lovers love this place very much. Lohgarh fort reflects the glorious history of its valor. This fort was constructed by the Jats settling Bharatpur, Maharaja Surajmal. There is also a state museum also situated inside it.
Laxman Temple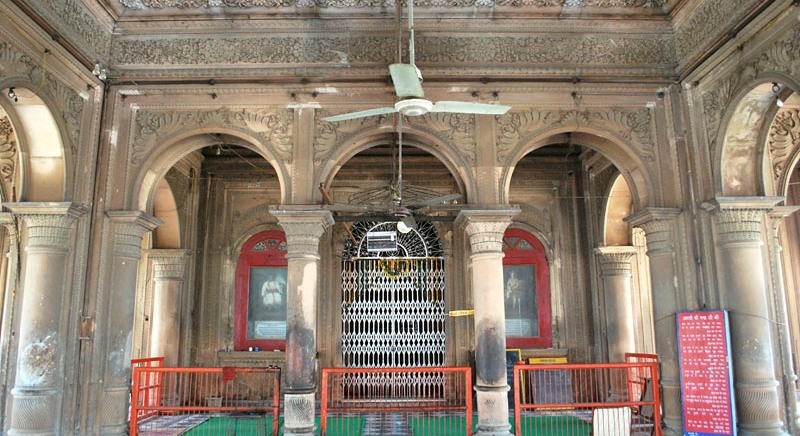 Lakshman temple is more than 300 years old. It is called the only Lakshman temple of India. Ashtavadhu (8 metals mixed) statues of Ram, Lakshman, Urmila, Bharat, Shatrughna and Hanuman situated here. The carving made in this temple is quite complex and beautiful. Visitors who plan for Bharatpur surely came here.
Ganga temple


The Ganga temple built in Bharatpur is also hundreds of years old. Here is a statue of Ganga Mata placed on the back of crocodile made with white marble in the temple. This temple of Ganga reflects the different pieces of old Indian architecture. Apart from Teej festivals, there is also a large crowd of devotees in normal days.

Best time to visit

Although you can go throughout the year except peak summer, but the month of October to November is best to see migratory birds and October to February best month for domestic birds view.
How to reach
By air

Agra is the nearest airport here, which is just 56 km from Bharatpur and almost all major cities are connected to Delhi, Mumbai,
Lucknow.

By rail

Bharatpur is on the Delhi-Mumbai broad gauge line. You can reach here by reaching Sawai Madhopur, Kota and Agra.

By Road

Facilities for state and private transport buses and taxis from Rajasthan and adjoining areas are available here.
RELATED NEWS
April 18th, 2019
April 16th, 2019
April 15th, 2019