Analysis: Know why the petrol is expensive in India compared to neighboring countries
Monday - September 10, 2018 4:34 pm ,
Category : WTN SPECIAL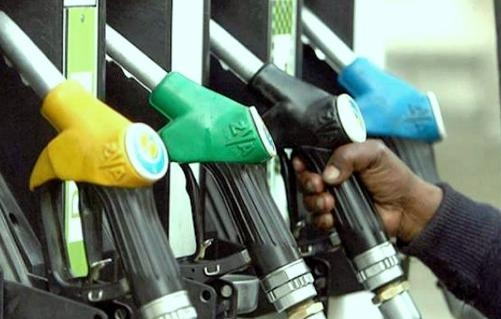 ---
After excise duty, VAT and dealer's commission, petrol becomes expensive in India

SEP10 (WTN) – Today, opposition parties has called shut down in India on rising prices of petrol. Talk about India's neighboring countries like Pakistan, Bangladesh, Nepal and Sri Lanka, the price of petrol is much lower than India. As you know, the prices of petrol and diesel have reached at record levels in India. Today, petrol prices in Delhi rose 0.23 paise to Rs 80.73 per liter. So in Mumbai, petrol has reached Rs 90 per liter.

Before you know the price of petrol neighboring countries, we tell you how the prices of petrol and diesel are fixed here. Excise duty is added to the basic price of petrol-diesel in India. It is Rs 19.48 per liter on normal on petrol, while excise duty is Rs 20.66 per liter on branded petrol. Similarly, the excise duty is charged at Rs 15.33 per liter on normal diesel, where as there is excise duty of Rs 17.69 per liter on branded diesel.

Not only that, VAT is added to this excise duty on states. It is different in every state. There is 38.11 percent VAT on petrol in Maharashtra which is the highest in the whole country, and there is 21.89 percent VAT on diesel. This rate is slightly higher for Mumbai, Thane and Navi Mumbai. After this, dealer's commission is also added to it. On petrol, it is Rs 3 to Rs 3.65 per liter and diesel is priced between Rs 2 and Rs 2.62 per liter.

After all these are added, the price of petrol is almost doubled for the common people. The price of a liter of petrol in neighboring country of Pakistan is much less than that of India. If compared to Indian rupees, one liter petrol in Pakistan is getting Rs 57.83 (Friday price) today the price of petrol in Mumbai is 88.12 rupees. Accordingly, the cost of petrol in Pakistan is less than 30 rupees from Mumbai in India. Petrol price in Sri Lanka is Rs 64.12 per liter. One liter petrol in Nepal is 68.30 rupees. In Bangladesh, its price is Rs 73.06 per liter.

RELATED NEWS
April 23rd, 2019
April 23rd, 2019
April 23rd, 2019