Gravadlax
Monday - September 24, 2018 11:06 am ,
Category : RECIPES
---
Ingredient:
2.25 kg (4 ½ lb) whole fresh salmon, boned, and cut lengthways in half into 2 fillets
Dill sprigs and lemon segments, to garnish

Pickling mixture:
75 g (2 ½ oz) granulated sugar
4 tbsp coarse sea salt
4 tbsp chopped fresh dill
Salt and black pepper

Mustard dill sauce:
3 tbsp Dijon mustard
2 tbsp caster white wine vinegar
1 egg yolk
150 ml (1/4 pint) sunflower oil
2 tbsp chopped fresh dill

Method:
Make the pickling mixture: put the granulated sugar, sea salt, and chopped fresh dill into a small bowl, season generously with black pepper, and stir well to mix.

Sandwich the salmon fillets together.

Wrap the fillets in a double thickness of foil and place in a large dish. Weigh down with kitchen weights or heavy cans, and keep in the refrigerator for 24 hours. Halfway through this time, turn the salmon over.

Make the mustard dill sauce: in a medium bowl, whisk together the mustard, sugar, vinegar, and egg yolk, then whisk in the oil a little a time. The sauce should have the consistency of mayonnaise. Add salt and pepper to taste, and stir in the chopped dill.

Unwrap the gravadlax. A lot of sticky, salty liquid will drain from the fish when it has been pickled: this is quite normal. Remove the fish from the pickling liquid, and dry well. Separate the two salmon fillets.

To serve, slice each fillet on the slant, cutting the flesh away from the skin. The slices should be a little thicker than for smoked salmon and each one should have a fringe of dill. Garnish with dill sprigs and lemon segments, and serve with the mustard dill sauce.
RELATED NEWS
June 26th, 2019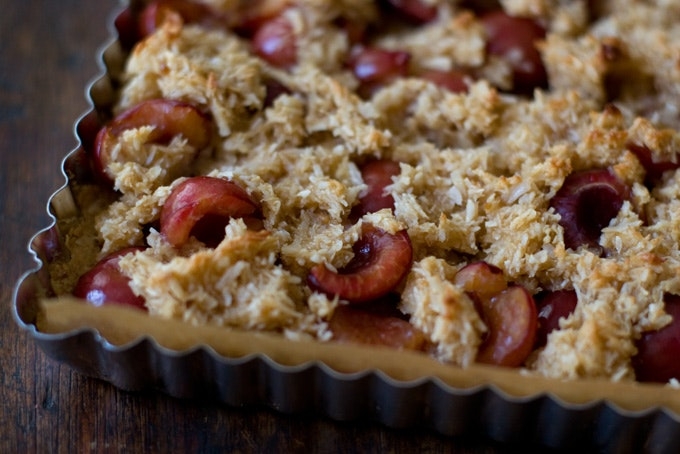 June 26th, 2019
June 25th, 2019