Sunday roast chicken
Sunday - September 30, 2018 11:06 am ,
Category : RECIPES
---
Ingredient:
A few parsley and thyme springs
1.7-2 kg (3 1/2 -4 lb) chicken
½ lemon, sliced
½ onion, sliced
60 g (2 oz) butter, softened

Apple and herb stuffing:
30 g (1 oz) butter
1 small onion, finely chopped
1 cooking apple, peeled, cored, and grated
60 g (2 oz) fresh white breadcrumbs
1 small egg, beaten
1 tbsp chopped parsley
1 tbsp chopped fresh thyme
Grated zest of 1 lemon
Salt and black pepper

Gravy:
2 tsp plain flour
300 ml (1/2 pint) chicken stock or giblet stock
Splash of red wine or sherry and a spoonful of redcurrant jelly or cranberry sauce (optional)

Method:
Make the apple and herb stuffing: melt the butter in a saucepan, add the onion, and cook gently for a few minutes until softened. Remove from the heat, cool slightly, then stir in the apple, breadcrumbs, egg, parsley, thyme and lemon zest. Season with salt and pepper, then leave until cold.

Put the parsley and thyme springs into the cavity of the chicken, add the lemon and onion, and season well with black pepper. Tie the legs together with string.

Spoon the stuffing into the neck end of the chicken, secure the skin flap over the stuffing with a small skewer, and pat into a rounded shape. Put any remaining stuffing into a baking dish.

Weigh the stuffed chicken, and calculate the roasting time at 20 minutes per 500 g (1 lb) plus an extra 20 minutes. Rub the butter over the breast, and season with salt and pepper.

Place the chicken, breast-side down, in a roasting tin. Roast in a preheated oven at 190℃ (170℃ fan, Gas 5) for the calculated time, turning the bird over when lightly browned and basting it every 20 minutes. Put any stuffing in the oven for the last 40 minutes.

Check that the chicken is done , then transfer to a warmed serving platter, and cover with foil. Make the gravy.

Carve the chicken. Remove the stuffing from the neck cavity and transfer to a serving dish. Serve hot, with the gravy and roast potatoes.
RELATED NEWS
June 26th, 2019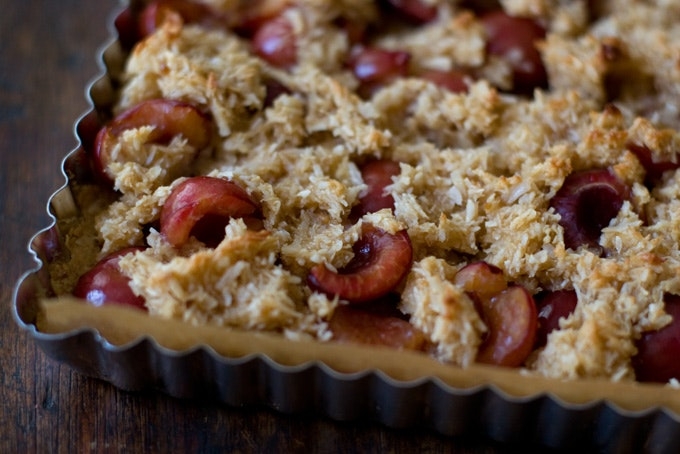 June 26th, 2019
June 25th, 2019