Smartphone, making distances in love and relationship?
Friday - July 5, 2019 5:23 pm ,
Category : LIFESTYLE
---
WTN- People have got used to engage in Smartphone in all the time either day or night. Nowadays people cannot live without a phone for a minute, which is diminishing the closeness of the relationships. According to a study, addictive use of Smartphone is a vital cause of breakdown of relationships. But large responsibility is on you as it is because the trend towards the social media has increased so much that it has started to give less importance to human relationships.

If you've got addicted to smart phones or social media, be careful. It may not be that the reason for the end of your relationship is becoming a smartphone too.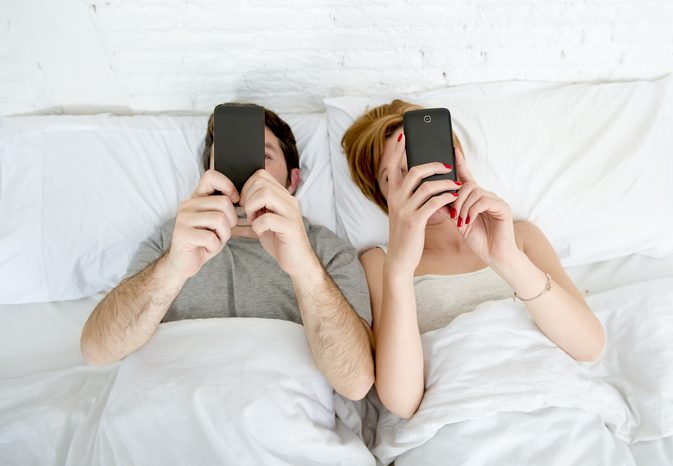 Smartphone is spoiling relationships

Delay in responding personal calls

Whenever you are out of home due to official or personal reason it has seen that people try to avoid or delayed answering personal calls from home as while outing our priority become change. You do not feel necessarily need to answer any call whether in case of any medical emergencies or some other necessary work.

Over activeness on social media

Many times you are active to post on Facebook or Instagram by which you forget to enjoy real life moments. Even with partner or your relatives, you also need to be active on social media, which is the biggest reason for breaking relationships.

Lack of required attention to relationships

Along with the Smartphone, there are many things going on in your mind. Due to this you do not pay attention to real life. If you have to stay active on a smartphone then you can turn off mobile data or Wi-Fi because there are more real relationships than commenting on facebook friends.

Not giving time to relationships

Due to being active on social media throughout the day, you do not have enough time for relationships. Social media is a great way of entertainment but it is your fault to make it a habit.- Window To News
RELATED NEWS
January 21st, 2020
January 21st, 2020
January 20th, 2020