People's University Initiative – Adopts Village Ratua in MP
Monday - October 1, 2018 6:57 pm ,
Category : WTN SPECIAL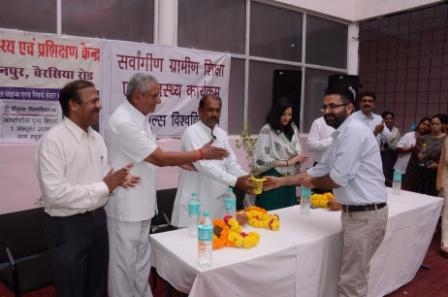 ---
WTN- Fulfilling its important responsibilities towards the society and especially to the villagers, People's University has initiated to adopt Village Ratua in Madhya Pradesh. The university shall work for villagers in areas of Healthcare including medical, dental, nursing and paramedical services ; education for all sections of society ; awareness campaigns related to nutrition, general hugiene , tobacco related diseases, mother and child health, pure drinking water and others.
In its first endevour, People's University organized a free medical and dental camp in Ratua village on the occasion of International Geriatric Day i.e 1st October. Along with medical and dental consultation , free medicines were also distributed. The villagers were also provided free dentures. Paramedics gave demonstration on exercises related to old age problems,. dieticians and nursing professional gave information on nutrition.

Director of People's, Megha Vijaywargia, village Sarpanch Gyan Singh of Ratua Village , Medical and Dental doctors ,Para-medical and nursing staff of People's University along with a large number of students were present in this medical camp.

Ratua village has population of around 4000 with 1200 households. People's University plans to conduct surveys in each household so that proper mapping can be done to develop health profile of each household and after comprehensive evaluation, appropriate solutions can be derived. University also in due course of time evaluate the quality of drinking water especially for fluoride content.




During this program, students of People's University played a street play with the aim of spreading health and social awareness among the villagers through cultural programs. Students of the People's University of Nursing gave a message through its play that what are the physical, mental and social problems and how can these diseases be treated. The students of the People's Dental College warned the villagers through its play about the dangers of using tobacco. At the same time, students of NCC gave a spectacular presentation on Bundelkhandi folklore and entertained the villagers and warned that everyone should stay away from any kind of tobacco.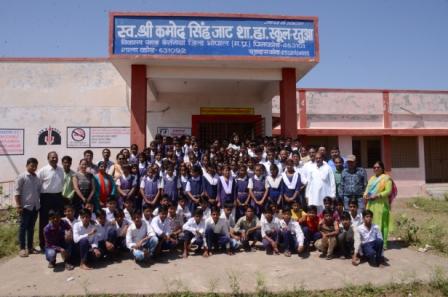 The team of university also visited village school and by planting tree gave a categorical message that university will endeavor to create an environment of overall social upliftment.
-Window To News
RELATED NEWS
June 15th, 2019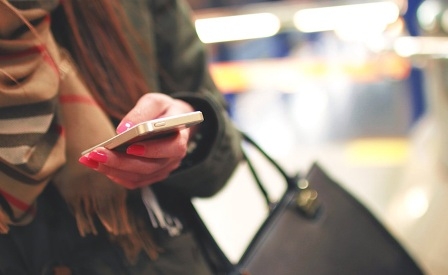 June 15th, 2019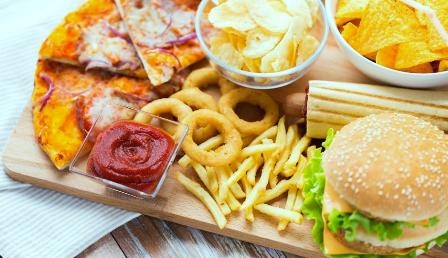 June 15th, 2019