Trade of crude oil based on 'rupees' may be between India and Iran
Saturday - October 6, 2018 1:52 pm ,
Category : WTN SPECIAL
---
Despite the US sanctions, Indian oil companies 'contract' with Iran for crude oil

OCT 06 (WTN) - As you know, from November 4, the American 'remaining restrictions' are going to be imposed on Iran. In such a case, it is a discussion that after the US ban on Iran, will India import crude oil from Iran? Among these discussions, Indian public sector oil companies have signed contracts for 1.25 million tonnes of crude oil from Iran. The most important part of this contract is that the oil business will be in Indian rupees instead of the US dollar.

According to the information received from the media, Indian Oil Corporation (IOC) and Mangalore Refinery and Petrochemicals Limited have contracted 12.5 lakh tonnes of crude oil to be imported from Iran in November. The oil that Indian Oil is importing from Iran is normal. IOC has planned to import 9 million tonnes of crude oil from Iran in 2018-19.

For your information let you know that some American restrictions have been implemented on Iran since August 6, while the restrictions on Tehran's oil and banking sector will be effective from November 4. Meanwhile, it is being said that India and Iran are 'discussing' the issue of crude oil trade after November 4.Earlier even when Iran used to sell crude oil to India and had received payment in Indian rupees many times and used those rupees to buy goods from India. After the boycott of Iran by the American banking and financial system, Indian oil companies can use UCO Bank or IDBI Bank to pay for Iran.

For your information let you know that India has a 'plan' of importing 25 million tonnes of crude oil from Iran, which is more than 2.26 million tonnes imported in 2017-18. Although actual imports can be reduced because companies like Reliance Industries have completely stopped buying oil from Iran, other oil companies can also reduce their purchases in view of the ban.

Although the United States is a 'pure business minded' country, but US knows India's 'importance' in today's times and keeping China, which is gradually being powerful, in the mind, America doesn't want to angry India to balance power in Asia. Among all this, the US is trying to make an 'alternative system' of oil for India so that it doesn't have bad effect on its economy. The American is no longer in a position to ban India, because the way the S-400 defense system deals between India and Russia has been done, the US fears that if it banes India, Russia will take the advantage to be close of India.

For your information let you know that US President Donald Trump had announced the withdrawal of the nuclear deal with Iran in May this year. At the same time, the US had also said that there would be stringent economic sanctions on Iran. The US says that whichever country would have trade with Iran, it will be excluded from the US banking and the financial system. America has 'will' and 'hope' that all countries, including India, will keep its oil import from Iran at 'zero'.

Since India needs crude oil, in such a way that if India trades in rupees instead of dollar with Iran, then there will be a lot of relief' to India in US dollar based foreign trade. India, in past, has already agreement with Iran in terms of 'Oil-for-Food', in which India exported grain to Iran in exchange for crude oil. Now it is necessary to see how many 'independent' and 'courageous' decisions India can take apart from the pressure of US sanctions.

RELATED NEWS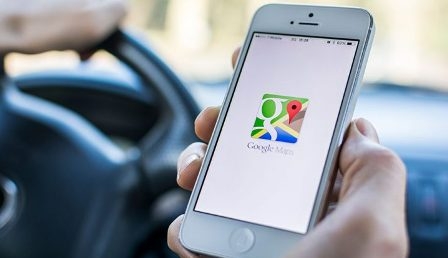 June 26th, 2019
June 26th, 2019
June 26th, 2019