Mysterious Cave: Shining like stars inside this amazing cave in New Zealand
Friday - May 31, 2019 6:04 pm ,
Category : TRAVEL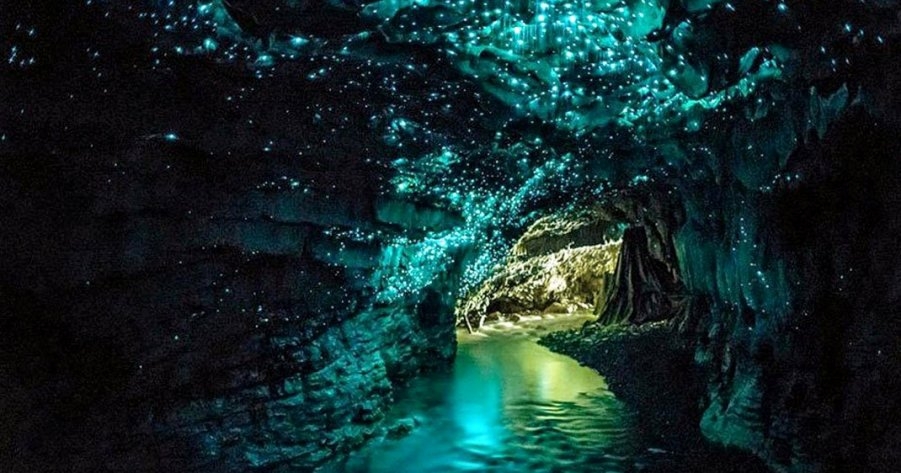 ---
(WTN) There is a wonderful view inside in New Zealand's Waitomo Glowworm Cave. Its roof looks like the shining stars of sky have fallen on the ground. It is considered one of the world's most amazing caves. If you are planning to travel in New Zealand then do not forget to see this cave.

Why cave is shining?




Actually, here is a glowworm called Arachnocampa luminosa, a glowworm species found exclusively in New Zealand. It is a kind of firefly that creates light in the dark. However, their light is more than glow. These organisms perform chemical processes, which cause illumination. This light is meant to attract its prey. This cave is part of the Waitomo Caves system that includes the Ruakuri Cave and the Aranui Cave
Where this cave located?



The Waitomo Glowworm Cave is located on the northern island of New Zealand. A modern visitor center has been built at the entrance of the cave. A special tour is organised for tourists here, Includes a boat ride in a glowworm filled cave.

Due to geological and volcanic activities, about 300 cave of limestone have been built in the Waitomo area during the 30 million years. Limestone was formed in the Waitomo Glowworm caves when the area was submerged in the ocean almost 30 million ago. In these limestones, fossilised coral rocks, seabirds, fish skeletons and many small marine organisms found on the ocean floor are made up of. During thousands of years, a layer of fossil rocks was formed on one side and after heavy pressure it took the form of limestone. In many places these stones are up to 200 meters thick.- Window To News
RELATED NEWS
December 11th, 2019
December 10th, 2019
December 6th, 2019