Know about the 'veto power' in the Security Council?
Wednesday - October 10, 2018 10:53 am ,
Category : WTN SPECIAL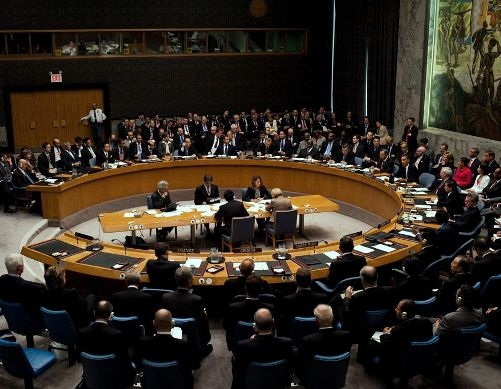 ---
Under 'veto power', permanent members of UNSC can stop or reject any proposal proposed in the UNSC

OCT 10 (WTN) - You must have heard about the Security Council and veto power in the United Nations, but if you don't know about all these, then we describe you what is the Security Council? And what is the veto power? For your information let you know that there are 15 members in the United Nations Security Council, in which five members (nations) are permanent and ten members (nations) are temporary. America, Britain, France, Russia and China are the permanent member countries of the United Nations Security Council.

When the Security Council was formed, 10 other countries, apart from the member countries of this privileged group, are included in the Security Council as a temporary member for two-two years. Representatives of permanent and non-permanent member countries are alternately appointed as president of the Security Council for one month or so.

The United Nations General Assembly picks up the members of the UN Security Council representing all member countries. The main purpose of choosing temporary member countries is to establish regional balance in the Security Council. In these ten temporary member countries, five members are elected from Asia or Africa, two from South America, one from Eastern Europe and two from Western Europe or other areas. There is a tough fight between the member countries for the temporary membership of the UNSC.

Let's now tell you what ultimately veto power is. Vito is a Latin word, meaning "I prohibit." The permanent members of the UN Security Council have a privilege that is called Vito Power. Under this veto power, permanent members can 'stop' or 'reject' any of the proposed proposals in the UNSC, even if there are so many votes in favor of it. In order to pass any proposal in the Security Council, votes of all permanent members and votes of 4 temporary members are necessary.
RELATED NEWS
June 25th, 2019
June 25th, 2019
June 25th, 2019