Indians are No. 1 in holiday planning, but without signing off their phone
Tuesday - October 9, 2018 3:57 pm ,
Category : LIFESTYLE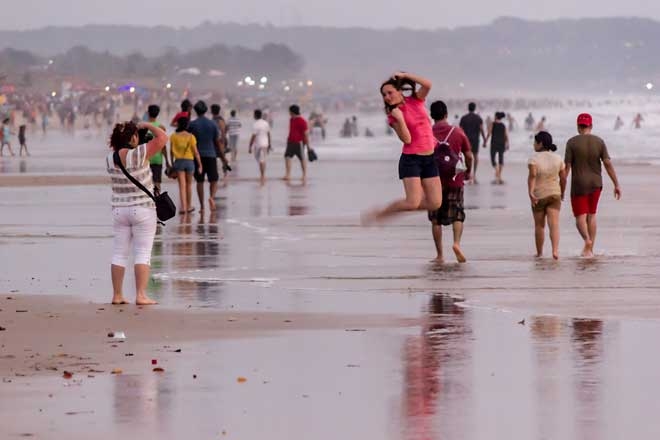 ---
In the case of spending vacations and go for outing, Indians are the top in the whole world. However, even during the holidays, they cannot get freedom from the phone. Only 54% of people are able to keep their phones away from themselves. At the same time, the people of Saudi Arabia are the frontrunners in the right use of the holidays. This has come out in the report of market research company IPSOS 2018.

Surveyed people from 27 countries on three topics

IPSOS interacted with people from 27 countries for this survey. During this time, three subjects were talked to the people. The first topic was to spend the holidays outside the house. The correct use of the second holidays at the same time, in the third subject, people were asked whether they could stop using mobile phones during the holidays.

Indian are on top to heading out for holidays

According to the report, 61% of the world's people spend a week out of their total holidays every year. In this case Indians are the topmost. 83% of Indians prefer to go out to spend the holidays. At the same time, 69% of the world's happiest people make plans to hang out.




Use of phone in holidays

Germany is the most active in terms of keeping mobile phones away during the holidays. 69% of Germans keep the phone away from themselves during the holidays. However, Indians cannot do this. 46% of people are more connected to mobile phones while roaming.

Saudi Arabia top in utilising vacations

The name of the people of Saudi Arabia comes to the fore in the right use of the holidays. 81 of the 100 people here specialize in the use of their vacancies. Indians come to the fifth place in this list. 28% Indians cannot do any planning with their vacancies.

Japanese are too behind in planning holidays

If you have worked hard, the Japanese are kept at the forefront. They are the most behind the research on the holidays. According to the report, only 34% of the Japanese are able to plan for vacation. 68% of these people do not leave the phone together during the holiday. At the same time, only 24% of the Japanese go shopping planning.
RELATED NEWS
June 25th, 2019
June 25th, 2019