Analysis: Will India not provoke US by importing crude oil from Iran?
Saturday - October 13, 2018 1:18 pm ,
Category : WTN SPECIAL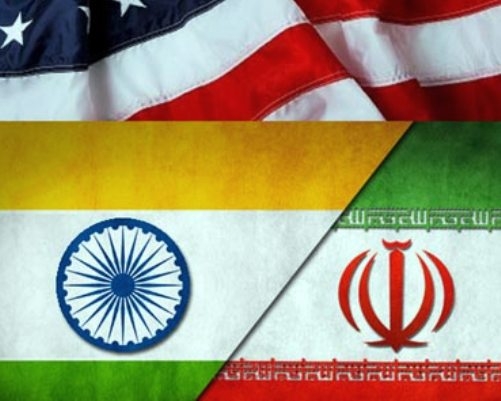 ---
America's strong warning! If crude oil import to be continues from Iran so be ready for punitive restrictions

OCT 13 (WTN) - As you may know, from November 4, US restrictions on Iran are going to be imposed. Meanwhile, there are several kinds of discussions about the import of crude oil from Iran in India. The news came just a few days ago that India will import oil from Iran in Indian Rupees, but now the news is that India will take 'any decision' on oil import from Iran only after 'talks' with the US.

For your information, let you know that India is Iran's second largest oil importer after China, and Iran is India's third largest oil exporter country. Years ago, India had imported crude oil from Iran under 'Food for Oil' and gave wheat instead of oil. Looking at India's stance after the ban on Iran, that India can continue to import crude oil from Iran, then in relation to the closure of it completely, the United States on Iran issues to discuss with India on behalf of the Trump Administration, a top diplomat Brian Hook is coming to Delhi this week.

According to information received from the media, Brian Hook will try to travel with other countries along with India to discuss with its 'colleagues' and 'partners' to teach 'lesson' to Iran on its 'behavior'. According to the information, during the visit to India, Assistant Secretary of State for Hook and Energy Resources Francis R. Fannon will meet with his counterparts and try to convince on behalf of America that oil imports from Iran should be stopped.

The US says that the Iranian government is intent on continuing its 'Missile Program', in order to teach 'lesson' it was necessary to put a 'sanction' on it. After banning Iran, the US wants from all its allies to stop the import of crude oil from Iran until November 4, and if its allied countries don't stop importing oil from Iran, then these countries should be prepared for ' punitive restrictions', if needed.

For your information let you know that certain restrictions of US on Iran have come into effect from August 6, while restrictions related to oil and banking sector will be effective from November 4. India imports a large part of its crude oil requirement from Iran. In such a situation, if India had to stop import of crude oil from Iran after the US ban, then the Indian economy could have a bad effect. It is being said that America is trying to make alternate arrangements of crude oil for India, so that India doesn't have to face any kind of difficulties.

Here, a few days ago, despite the US sanctions, India had given the first clear indication of oil trade from Iran, when the public sector oil companies of India had contracted 12.5 million tonnes of crude oil from Iran and paid the deal for Indian rupee instead US dollar and Iran was ready to take rupees. It is being said among all that Iran has also proposed that the same arrangement can still be made as the oil deal between India and Iran continued despite the US sanctions in 2010.

Now it is necessary to see that after the 4th of November, whether India imports crude oil from Iran or it will have to bend under pressure from the United States and leaving Iran, India imports crude oil from the rest of the Gulf countries. Earlier, the US had indicated that it understands India's 'needs' and after the ban on Iran, US will make 'alternative arrangement' for India.

But as everyone knows that America is a 'business minded country', where it benefits, it does the same thing. Well, it is being said in the midst of the American strictness that in negotiations with the US, India can say in its logic that since it is helping to establish peace in Afghanistan through investment in Chabahar Port of Iran, the relationship between India and Iran should also be considered. But it is unlikely that the US will agree on this because the only one purpose of US is to teach 'lessons' to the Iran.

Now it has to be seen, what decision comes after the American diplomat arrives in India. But experts say that India is not in a position to 'resent' America, so India can withdraw its decision to import crude oil from Iran.