Now, seventh female journalist accuses MJ Akbar of sexual harassment.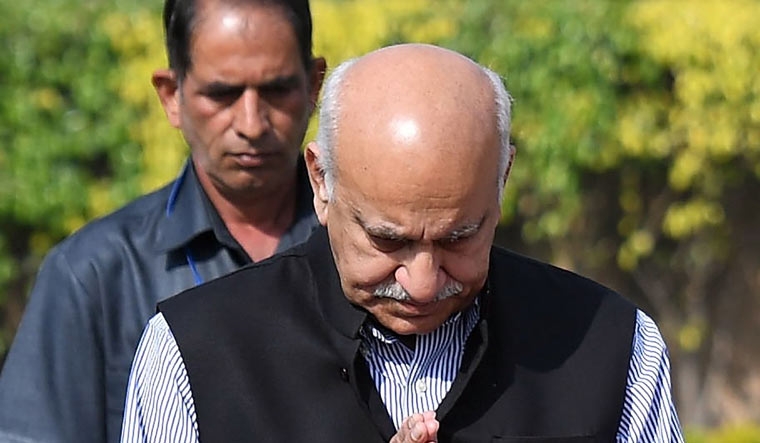 ---
WTN- A woman went on record saying the junior foreign minister and former newspaper editor sexually assaulted her when she was an intern at Asian Age. At least seven female journalists have accused him of sexual harassment.

"He got up and walked around his desk to where I was sitting, so I also got up and I extended my hand." de Puy Kamp recalled in a conversation this week. "He grabbed me right under my shoulders, on my arms, and pulled me in and kissed me on my mouth and forced his tongue into my mouth, and I just stood there. "What he did was disgusting, he violated my boundaries, betrayed my trust and that of my parents," du Puy Kamp told in her e mail to media.

Akbar was 56 years old at the time; de Puy Kamp was 18, and on her gap year after finishing high school.


Fresh Allegations against MJ Akbar, a young woman has come on record to tell @HuffPostIndia the BJP Minister molested her when she was an intern at Asian Age. We have reviewed emails, and interviewed 3 people to triangulate her account. #TimesUp https://t.co/bvpFzARf3Y

— Aman Sethi (@Amannama) October 12, 2018
"He got up and walked around his desk to me." de Puy Kamp says. "He grabbed under my shoulders, pulled me in, kissed me, forced his tongue into my mouth, and I just stood there."

> Akbar sexually assaulted an 18yo intern and foreign citizen | @betwasharma https://t.co/BggFKjMW7I

— Prasanto K Roy (@prasanto) October 12, 2018


-Window To News