Rahul carries Rafale war to HAL headquarters, said "I am standing with staff"
Saturday - October 13, 2018 5:31 pm ,
Category : INDIA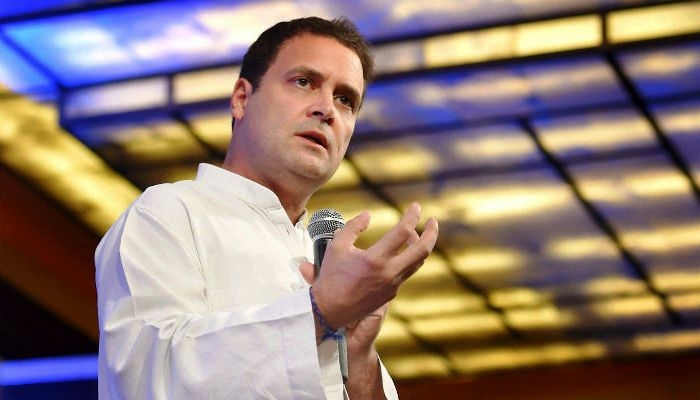 ---
Congress President Rahul Gandhi while addressing the workers at the headquarters of Hindustan Aeronautics Limited (HAL) in Bengaluru on Saturday accused Modi government and blame that Central Government has taken Rafael's deal from HAL. "I stand with the HAL staff, because I understand their pain." he said and further asked to share their problem with him.

Rahul said that the work you have done for the country is fantastic. He said that India is grateful to HAL employees for protecting the country. Rahul Gandhi said that just as IIT is the country's premier institution in the field of higher education, the same place in the field of aerospace is HAL.


HAL is India's strategic asset. The future of India's aerospace industry has been destroyed by snatching #Rafale from HAL & gifting it to Anil Ambani.

Come defend the dignity of India's defenders. I am in Bengaluru to stand with HAL's employees. Join me outside HAL HQ, at 3 PM. pic.twitter.com/FzfVGZ17Z6

— Rahul Gandhi (@RahulGandhi) October 13, 2018
 
Earlier this event the Bangalore City Police has allowed the Congress Party to hold a 90-minute meeting in Square Circle. Where light Combat Aircraft (LCA) Tejas produced by HAL for the Indian Air Force will be displayed to the public. Karnataka Congress (KPCC) spokesman Ravi Gowda said that Rahul reaches HAL because he wants to know what HAL employees think of Rafael Deal.