Know all about the Rahu kaal
Wednesday - October 17, 2018 12:05 pm ,
Category : Religion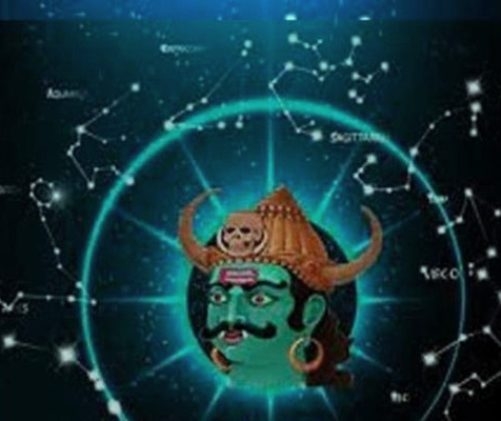 ---
Description of the incident related to Rahu kaal explained in the mythology

OCT 17 (WTN) – Many times you have heard about Rahu kaal, but do you know what the Rahu kaal is? If you don't know, then we describe you, what is the Rahu kaal and how it is calculated? According to the mythology, during the time of sea churning, when Lord Dhanvantari appeared with nectar urn, there was dispute about the nectar in Gods and demons. Seeing the growing debate, Dhanvantari prayed to Lord Vishnu to end this feud.

Worried about that after drinking the nectar demons may immortal, Lord Vishnu thought to protect the nature. Considering the situation as very sensitive, Lord Hari disguised the form of Mohini and propagated the demons, proposing to divide the nectar equally in the Gods and demons. The demons assumed this proposal immediately and cheerfully. Both sides sat separately for drinking nectar.

Meanwhile, Rahu, the commander of the demons, who was very intelligent, after being disguised entranced and went into the line of the Gods. As soon as Rahu took nectar, Sun and Moon recognized him, due to which Lord Vishnu cut off the throat of Rahu with Sudarshan Chakra, but before that his neck was different from the torso, some drops of nectar descended from Rahu's throat and he had become immortal. The time of cutting Rahu's head has been called as 'Rahu kaal and it is considered an inauspicious time.

Astrology recognizes that any important work or business started in Rahu kaal never get success and have to face a lot of difficulties, so no new work should be started in this period. Rahu's head cut is evening, which is considered to be the eighth part of the whole day's hour.

According to the calculation, from the time of sunrise to any place on the first day of the week, the second part of the eighth part of Dinaman (24-hour interval) on Monday, third part of the eighth part of Dinaman on Saturday, fourth of the eighth day on Friday, fifth part on Wednesday, Thursday on sixth, seventh on Tuesday and eighth part of Dinaman on Sunday.

RELATED NEWS
January 18th, 2019
January 17th, 2019
January 15th, 2019