Don't start any auspicious work in Rahu kaal
Thursday - October 18, 2018 10:27 am ,
Category : Religion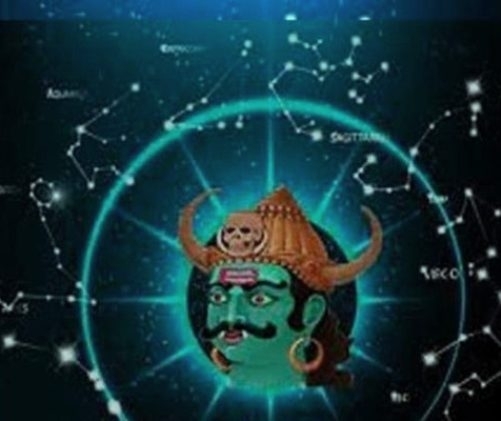 ---
Rahu kaal's most effect occur on Sunday, Tuesday and Saturday

OCT 18 (WTN) - As we describe you that according to Hindu astrology tradition, Rahu kaal's time is considered inauspicious and any auspicious work should not be started and done during the time. It is believed that from the sunrise to sunset, the owner of the eighth part of the time is Rahu and it is called as Rahu kaal. Every day there is a fixed time of 90 minutes, which is called Rahu kaal. The time of Rahu kaal depends on the sunrise and the place.

If the time of sunrise is at 6 o'clock in a particular place, then we will tell you the time of Rahu kaal from Sunday to Saturday. On Sunday from 4.30 pm to 6.00 pm, on Monday from 7.30 am to 9 am, on Tuesday from 3.00 pm to 4.30 pm, on Wednesday from 12.00 noon to 1.30 pm, on Thursday from 1.30 pm to 3.00 pm, on Friday from 10.30 am to 12 noon and on Saturday from 9 am to 10.30 am, this time is considered as Rahu kaal. It has been said in the scriptures that the effect of Rahu kaal on Sunday, Tuesday and Saturdays occurs more rather than the other days. In remaining days, the influence of Rahu kaal is not particularly effective.

Let us now tell you what should not be done during Rahu kaal. During the Rahu kaal, any auspicious work should not be started, that is, no new business is even started. During this time period, you should not even travel for any important work. Also, no oblation of any kind should be done during this period. During the Rahu kaal period, there should be no any selling or purchasing because it can also cause losses. During this time any, auspicious work like marriage, engagement, religious work or home entry should never be done.

It is said that any auspicious work started in Rahu kaal is not to be completed without obstruction. Regarding Rahu kaal, there is a belief that success has to be waited for the work being started this time period, either the started work will not be completed or be defective. Therefore, try not to start any auspicious work during this period.
RELATED NEWS
January 18th, 2019
January 17th, 2019
January 15th, 2019