Mustard chicken
Monday - April 15, 2019 3:06 pm ,
Category : RECIPES
---
Ingredient

1 tbsp olive oil
4 skinless, boneless chicken breasts cut diagonally into 2.5 cm strips
1 garlic clove, crushed
250 ml (8 fl oz) single cram
1 tbsp plain flour
1 tbsp coarse-grain mustard
Salt and black pepper
Flat-leaf parsley sprigs, to garnish

Preparation

Heat the oil in a frying pan until hot. Add the chicken strips and garlic, in batches if necessary, and cook over a moderate heat, stirring frequently, for 3-4 minutes.

With a slotted spoon, lift the chicken and garlic out of the frying pan, and keep them warm.

In a small bowl, mix a little of the cream with the flour to make smooth paste, then mix in the remaining cream.

Lower the heat and pour the cream into the pan. Cook gently for 2 minutes, stirring constantly until the sauce has thickened. Stir in the mustard and heat through gently, then season with salt and pepper.

Return the chicken to the pan, coat with the sauce, and cook gently for a few minutes more until the chicken is tender when pierced with a fork. Serve hot, garnished with parsley sprigs.

RELATED NEWS
October 17th, 2019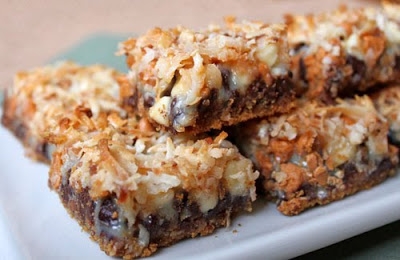 September 26th, 2019
September 23rd, 2019