Know about the world longest rail routes in detail
Monday - November 19, 2018 11:11 am ,
Category : TRAVEL
---
World's longest rail route passes through many countries

NOV 19 (WTN) - Let's describe you today in detail about the world's longest rail routes. If we tell you that there is the longest rail route is from China to Britain, so then you will be surprised. Whether China is the country located in East Asia and Britain is located in the west of Europe, can there be a rail route from China to Britain.

Yes it is possible; there is a 12 thousand kilometers long rail route from China and Britain. This rail route reaches to Britain from China via Kazakhstan, Russia, Belarus, Poland, Germany, Belgium and France.This rail route is from Britain's capital London, to the Chinas east located city Yiwu. In January 2017, the first goods train between these two countries was run.

The 10,260-kilometer long rail route, from Russia's capital Moscow to Pyongyang the capital of North Korea, is the world's second longest rail route. The famous Trans Siberian rail route is also connected on this railway route, which was once the world's longest railway route. It takes 8 days to complete the 10,260-kilometer long rail route.

Trans-Siberian Route was the longest railway route in the world at a time from the capital of Ruse Moscow to its eastern city Vladivostok. The length of this railroad is about 9,300 km. To cross this world famous railway route of Russia, many time zones have to be crossed and it takes 6 days to complete.

Between Russia's capital Moscow and China's capital Beijing, there is also a long rail route. There are two routes between the two capitals of these two countries, the length of the railroad going to via Harbin is 8,984 kilometers and the distance covered via Ulaanbaatar is 7,826 km. From both of these routes, train takes 5 to 6 days to reach from first station to the last station.

China has also built a rail route from its main city, Guangzhou, to the capital of Tibet autonomous region Lhasa. The total length of this railroad is about 5 thousand kilometers. It is said that the purpose behind this train route is to strengthen its grip on Tibet.

China's Shanghai-Ying railroad is also included in one of the world's longest railway route. There is a distance of about 4,700 kilometers between these two stations. The train takes about two and a half days to cross this distance. China's Guangzhou-Urumqi railroad is also about 4,700 kilometers long.

In North America, Toronto to Vancouver railway is 4,500 kilometers long. It takes about three and half days to reach Vancouver from Toronto. Chicago-Los Angeles rail route is the longest rail route in the USA. The distance of this rail route is about 4,400 km.

The total length of the railway line between Shanghai, known as China's economic capital and Lhasa, is approximately 4,400 kilometers. It takes about two days to reach the train from one end to another.

RELATED NEWS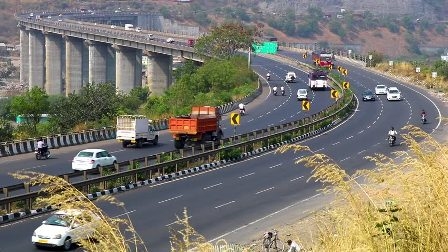 August 11th, 2019
July 20th, 2019
July 16th, 2019