Your social media history can be checked while applying for visa!
Saturday - November 24, 2018 9:59 am ,
Category : TRAVEL
---
If you want to go abroad, stay alert on social media!

NOV 24 (WTN) - On social media i.e. face book and Twitter etc, almost everyone is active nowadays. Active people on social media periodically express their views on it, but many times it has been seen that while posting on social media, many people don't think too much and post something in impulse, anger and excitement, that they should not do.

If you have a habit of posting on social media without any thought, then your dream of going abroad can be demolished. You must be thinking that after writing on social media only, how one can be stopped to go to abroad, then what is the whole matter? Let's know.

For your information, let you know that immigration and border security officials of many countries of the world, including the US, have also been tracking the social media accounts of visa holders. That's because, through them, they are trying to gather full information about the visa applicant. The officials pay special attention to this that the post posted by the applicant who apply for the visa isn't promoting the hate speech according to the rules of the host country.

Not only this, it is also seen by the officials of the host country that no post of any kind has been posted in the support of extremist organizations or banned organizations by the applicant. If such application has been done, then the visa applicant's application can be canceled as per the rules of the respective country.

For your information, let you know that along with checking your post on social media, your electronic devices such as phones and laptops can also be checked by the authorities in countries like the US as well. According to information, in the year 2017, approximately 30,200 electronic devices were checked by the border officials in the US, which is 58% more than the year 2016. There were only 8,500 such cases in 2015 when electronic devices were checked on the visa application.

Here, the United States has now tightened its rules of visa here. According to the information, the visa applicants will now have to provide their old mobile numbers, email IDs and other information including the history of social media. This is because the US authorities will check the visa applicant's social media and communication history that it has not been linked to a banned organization, or that he has not supported extremist and banned organizations in the social media.

So if you are planning to go to America or any other country of the world then keep in mind that don't post anything wrong on social media whose language is objectionable or which content supports any extremist or restricted organizations. Since the 9/11 attacks, America has become very cautious and careful, in such a situation, the United States wants to prevent any such person from entering his country who believe in the hate speech or who are related to extremist organizations or restricted organizations.

So we advise you to take precautions before posting anything on social media. Who are you following on social media, who is following you, you are commenting or sharing on which post, so you need to pay a lot of attention to all these things. If you have not paid attention to this and used hate speech or objectionable words, your visa application can be canceled as per the country's policy.

RELATED NEWS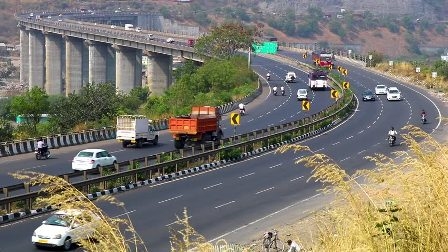 August 11th, 2019
July 20th, 2019
July 16th, 2019