India be careful! Pakistan boosts pro-Khalistan activities
Saturday - November 24, 2018 1:16 pm ,
Category : WTN SPECIAL
---
Pakistan flames Khalistan movement again with the help of ISI

NOV 24 (WTN) - India's neighboring country Pakistan has always been involved in anti-India activities. The whole world knows that to promote terrorism in India, Pakistan gives training to the terrorists. But now anti-India activities have started in Pakistan again. For your information, let you know that in recent days, pro-Khalistan activists are operating in the Gurdwaras of Pakistan. According to information received from the media, many Gurdwaras based in Paksthan has gradually become the base of anti-India activities, and they are getting rich support from ISI, Pakistan's intelligence agency.

For your information, let you know that the Government of India announced the construction of Kartarpur corridor just a day before the Guru Nanak Jayanti, then Pakistan also agreed to take steps in this direction, for which it was refusing for 20 years. But before agreeing for the Kartarpur Corridor, two officers of Indian foreign ministry were stopped from entering Gurudwaras on Wednesday and Thursday in Pakistan.

Following this, the Gurudwara administration argued that the Indian government allowed the display of the film 'Nanak Shah Fakir' while hurting the religious sentiments of the Sikhs, so there is anger towards India and Indian officials in the Sikh community. But what is looking is not true. According to information received from the media, for that case, Pakistan's intelligence agency ISI is directly responsible, which is helping Khalastasani militants for anti-India activities there and ISI doesn't want Indian officials to visit the Gurdwaras in Pakistan.

This important disclosure has happened at a time when Khalistani extremists in India are getting help from Pakistani terrorists. According to information received from the media, although Khalistan extremists have been ended in Punjab, but the forces of Pakistan who promote terror in Kashmir are once again in the process of spreading violence in Punjab.

For your information, let you know that there is detective report that Jaish-e-Mohammed's terrorist Zakir Musa was seen in Kashmir as well as there is a report of 6 to 7 terrorist's infiltration from the border, since then the intelligence agencies have become very cautious.

Now, information about the support of Khalistan supporters in the Pakistan based Gurudwaras is also supported by the ISI, they also emphasize these intelligence reports. According to information received from the media, the Khalistani support group 'Sikh for Justice' has started 'Referendum 2020' campaign from Nankana Sahib Gurudwara, Lahore, Pakistan to separate Punjab from India, and in this it is getting help from ISI.

For your information, let you know that the flag of 'Referendum 2020' and 'Khalistan' flags are also seen with the big picture of Jarnail Singh Bhinderwale in Nankana Sahib Complex. It is said that this campaign's master mind is Gurpreet Singh Pannun, who is distributing anti-India propaganda materials among Sikh devotees who arrive in Pakistan.

According to the information, on the behest of the ISI, he has distributed several t-shirts and referendum related papers on Punjab's independence among the devotees and for this, financial help is being obtained from Pakistan's intelligence agency.

Earlier, there was news of Khalistan supporter slogans and posters were stacked in Nankana Sahib. The anti-India slogans were found written by the Pakistan Sikh Gurudwara Management Committee on the posters imposed for the reception of devotees. In these posters, the photograph of the controversial general secretary of the Sikh Gurudwara Management Committee, Gopal Singh Chawla was stuck there.

In such a situation, while pro-Khalistan activities are being spread with the help of ISI, the Indian government has to work strictly for this. In this way, the security agencies have provided a list of active camps by ISI to work against some areas in Punjab and parts of Shriganganagar district of Rajasthan, which has a large Sikh population.

According to information received from the media, ISI is also using its cell to try to provoke riot in Punjab. Keeping this in mind, India has enhanced its security on Husseiniwala border in Atari and Ferozepur in Amritsar, as there beating retreats happen daily in these two places and a large number of people reach daily to see it.
RELATED NEWS
May 18th, 2019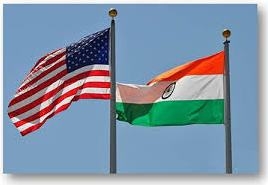 May 18th, 2019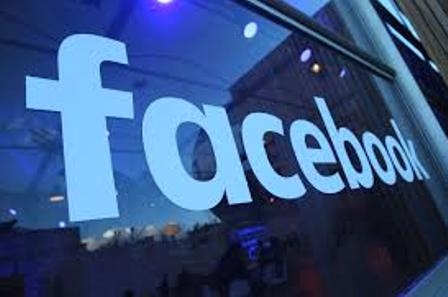 May 18th, 2019