Know what are your rights during the rail journey?
Sunday - November 25, 2018 3:19 pm ,
Category : TRAVEL
---
If you have e-ticket, you can change boarding station before 24 hours of traveling

NOV 25 (WTN) - Do you know that Indian Railways gives you many rights during the journey on the train? You can use these rights anytime whenever you need it. None of the officers or employees of the Indian railway can stop you using these rights. Today we describe you about some of the same rights that every traveler should know.

1. You can't cancel the confirmation tatkal ticket immediately, but in certain situations, you can take refund instead. As if the train is more than three hours late and you don't travel in it, you will get a refund. If the train canceled due to any reason, including shut-down, rail stop and flood; you can get refund. For some reason the train is running on the diverted route and your station does not fall on that route, even then you can take refund according to the rules.

2. For your information, let you know that your parents, brothers, sisters, son, daughter and your wife can travel on your confirmed ticket. To get benefit of this facility, you will have to transfer the ticket, and for this you will have to request to the Chief Reservation Supervisor 24 hours before your journey to be started, after which the respective officers can decide on your application and transfer your tickets in the name of your family member.

3. You can also travel in the reserved coach with the unreserved ticket, but it is a condition that there should be vacant seat in the respective coach, and if the reserved seat is vacant, you only have to pay the money to get the reserved ticket. For your information, let you know that if the seat is not vacant and you travel in the reserved coach, then the penalty will be recovered from you.

4. If you have booked a ticket from reservation counter, you can take a duplicate copy of it. For this, you can go to the nearby reservation center, then you and issue a duplicate ticket, but this feature is available only on confirm ticket and you will also have to pay some fee for this.

5. Passengers having e-tickets can change the boarding station 24 hours before their journey, but for your information, let you know that this can be done only once and after this you can't change the boarding station.

6. First aid box in every passenger train is provided by the railway. In this case, if any traveler is concerned about any health related trouble during the travelling, then you can ask for a first aid box from TTE or any other train employee in the train, which is totally free.

7. If your ticket is of AC class and you have to travel in sleeper class, then you can claim for refund. Not only this, even if the AC of AC coach isn't working, then the passenger can claim refund.

RELATED NEWS
August 22nd, 2019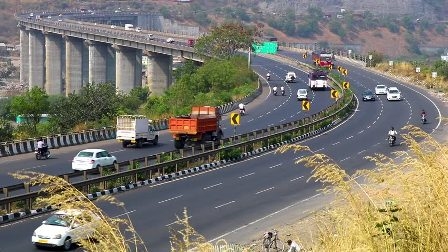 August 11th, 2019
July 20th, 2019