Analysis: Property of MLAs in Madhya Pradesh increased rapidly
Monday - November 26, 2018 3:43 pm ,
Category : WTN SPECIAL
---
Assembly Elections 2018: Property of BJP candidates increase 84.64%, while Congress candidate's assets increased by 49.1%

NOV 26 (WTN) - The income of a common trader in Madhya Pradesh increases by more than 10 to 20 percent in five years, while on the income of the farmers who are facing the loss of nature, they always remain in crisis. The promise of doubling the income of farmers in the state has been just a promise, but the income of the legislators of this state who have made such promises increased at the speed of the rocket.

For your information, let you know that Madhya Pradesh Election Watch and Association for Democratic Reforms report have revealed that the assets of the state legislators have been increase rapidly in the last five years.

The statistics that came out after analyzing the affidavits of 167 candidates, contesting in the last assembly elections-2013, show that the rapid increase in the assets of the contesting candidates has been very shocking. Because, the faster their income increased, the income of a general trader and the farmer doesn't go high.

For your information, let you know that out of 2,889 candidates, 174 candidates are contesting again in this election as they contested the elections in 2013. However, affidavits of seven candidates, including BJP candidate and Home Minister Bhupinder Singh, could not be analyzed. In this way, when the affidavits given by these 167 candidates with the election papers were analyzed, the explanation that has been revealed is shocking. There is a significant increase in the income of the BJP, the Congress and the BSP legislators.

After analyzing the income of 167 candidates, it has come to know that the highest increase in income has revealed from Sirmaur BJP MLA Divya Raj Singh. He has shown his property through milk business and agriculture. Legislator Divya Raj Singh's asset has been increased by 1397 percent in the last five years. At the time of the 2013 election, Divya Raj Singh had told her property worth Rs 4 crore, which has now become Rs 62 crores in accordance with the affidavit given in 2018.

Here, BJP MLA from Hatpipalla, and again this time the BJP party candidate Deepak Joshi's wealth has increased by 596%. For your information, let you know that Deepak Joshi's business is also shown as agriculture. Deepak Joshi had declared his property Rs 36 lakh during the 2013 Assembly elections, which has increased to Rs 2 crore in the year 2018.

Independent candidates from Sehore, Sudesh Rai won in the 2013 Assembly election as independent candidate, at that time he declared his property worth 10 crores, but now he, contesting as BJP candidate, has shown his property 67 crores. It means his property has been increased by 564 percent.

Narayan Tripathi who won form Maihar seat as Congress candidate, had shown his property 15 lakhs rupee in 2013 Assembly election. But Narayan Tripathi, who is contesting on the BJP ticket in this election, has an asset of Rs. 89 lakhs, i.e. his Property has increased by 473 percent.

According to the Association for Democratic Reforms, the average property was Rs 5.15 crore in the year 2013, of the contesting candidates again, but in the year 2018, the total wealth has gone up to Rs 8.79 crore. That is, their property has increased by 3.64 crores in the last five years. If this is seen in percentage then this increase is 71 percent.

For your information, let you know that there are seven BJP candidates whose properties have not been analyzed. While analyzing the affidavits submitted in the year 2013 and 2018, many of these papers of sworn affidavits of seven candidates were missing, so were scanned in such a way that they could not be seen.

The names of the seven BJP candidates whose information could not be get are: Khurai candidate Bhupendra Singh, Jabalpur-East candidate Anchal Sonkar, Panagar candidate Sushil Kumar Tiwari, Nandni Maravi from Sihora, Jalam Singh Patel from Narsinghpur, Surendra Patwa from Bhojpur, and Rajendra Shulka from Rewa

Of these 167 candidates, BJP has 107, Congress 53, BSP 4 and one candidate is from Samajwadi party and two independents. Among them, the total increase in assets of 107 BJP candidates has gone up to 84.64 percent, while the wealth of 53 candidates of Congress has increased by 49.1 percent.

The assets of BSP's 4 candidates have increased by 139.99 percent. The asset of one candidate of Samajwadi Party has increased by 311.58 percent, while the assets of two independent candidates have increased only by 11.97 percent.

RELATED NEWS
May 18th, 2019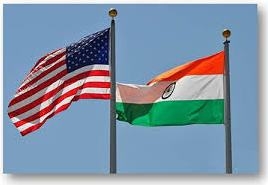 May 18th, 2019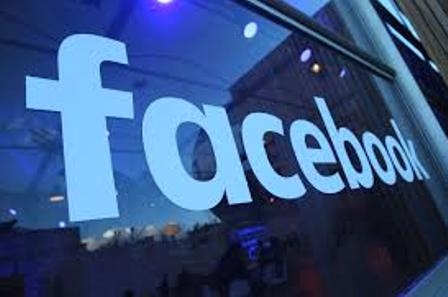 May 18th, 2019